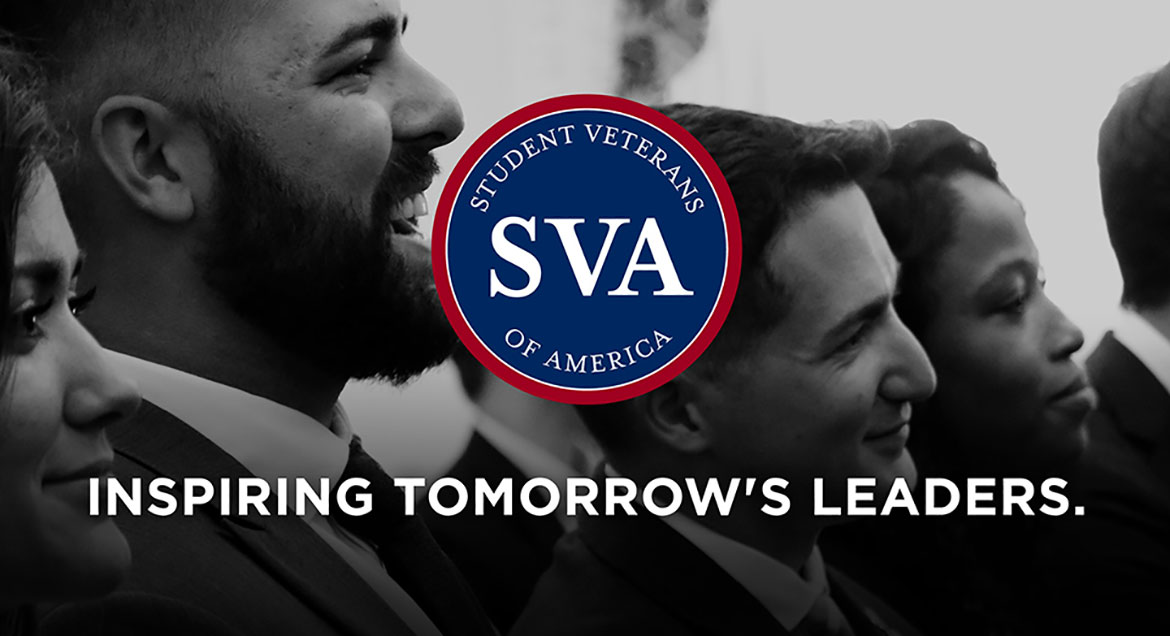 Job Information
U.S. Coast Guard

Supervisory Contract Specialist, GS-1102-15

in

Washington

,

District Of Columbia
Summary
This position is located in the Department of Homeland Security (DHS), U.S. Coast Guard, Acquisition Directorate (CG-9), Director of Contracting and Procurement/Deputy Head of Contracting Activity (CG-912)in Washington, DC.
Responsibilities
You will serve as the Deputy Head of Contracting Activity (HCA) under theHead of Contracting Activityfor the United States Coast Guard (USCG). You will be responsible for ensuring that all acquisition and contracting administration programs, as well as contractual commitments for major systems, equipment, supplies, and services are made in the framework of Federal and departmental statutes and regulations. You will also serve as the principal official who is responsible for planning, directing, coordinating and controlling the procurement policy and operational contracting programs.
Being a Coast Guard civilian makes you a valuable member of the Coast Guard team. Typical work assignments include: Acts as the HCA in the absence of the HCA and providing direct supervision oftwo of the six Chiefs of the Contracting Office (COCO) and the Chief of the Policy and Oversight Office; and second line supervision of four of the six COCOs that are located in the field.
Assisting the HCA in the organization's human capital program to include recruitment and retention of contracting and procurement professionals; providing oversight in exercising warrant issuing authority for the professionals, ensuring appropriate delegation of this authority; and ensuring acquisition career management programs are established and maintained that result in a highly qualified, well-managed, professional procurement workforce.
Serving as a consultant and advisor on procurement and contracting matters for the HCA and numerous other stakeholders throughout the Coast Guard (i.e. Chief Acquisition Officer, Vice Commandant and Commandant) on all contracting and procurement policy issues.
Determining program emphases and goals, and establishing standards and procedures for the effective, efficient and ethical implementation of Coast Guard contracting and procurement activities and providing oversight for the HCA in exercising warrant authority for all contracting officers, ensuring appropriate delegation of this authority.
Overseeing the interpretation and implementation of procurement policies, regulations, and development of operating procedures for acquisition professionals and ensuring that oversight reviews of all procurement activities are performed and appropriate corrective action is taken as needed.
Advocating and supporting the Competition Advocate in carrying out the responsibilities of Competition Advocate for the Coast Guard by ensuring full and open competition for Coast Guard contracts to the fullest extent possible and advocating and supporting the Coast Guard's Small Business and Industry Engagement programs.
Providing expert guidance on unique and controversial issues throughout the Enterprise; reviewing and clearing procurement instruments of a political and particularly sensitive nature and/or those requiring a high level of review as mandated by law or regulation;making contact with DHS, other government agencies, Congress and the public on procurement matters, including meeting with Congressional staffers or members.
Requirements
Conditions of Employment
U.S. Citizenship is required.
Unofficial Transcripts must be submitted at the time of application.
May be required to serve a supervisory probationary period.
Employment and Financial Interest Statement is required
Males born after 12/31/1959 must be registered for Selective Service.
All qualification requirements must be met by the closing date of the announcement.
Qualifications
For the GS-1102-15 positions:You must meet all three requirements listed below; unless you are covered by an exception:1) Completion of a 4-year course of study leading to a bachelor's degree with a major in any field, that included or was supplemented by at least 24 semester hours in any combination of the following fields: accounting, business, finance, law, contracts, purchasing, economics, industrial management, marketing, quantitative methods, or organization and management.Note: Unofficial transcripts are required at the time of application.NOTE: The Defense Acquisition University (DAU) does not grant Academic degrees; therefore courses completed at the DAU are not creditable towards meeting the 24 semester hour requirement, in the fields identified above, unless the coursework has been evaluated by an accredited institution recognized by the U.S. Department of Education, and appears on a college or university transcript.AND2) Completion of at least 4-years of experience in a contracting or related position, 1 year of which was directly related experience equivalent to the GS-14 level in the Federal service. Directly related experience must have involvedapplying contracting principles, laws, regulations and procedures sufficient to plan, develop, implement, and maintain all aspects of one or more major systems contracts; applying knowledge of a procurement functional area sufficient to provide expert technical leadership, staff coordination, and consultation; formulating guidelines, implementing new developments, and providing policy interpretation; performing in-depth evaluations of the financial and technical capabilities; and anticipating problems and providing advice to project personnel on effective implementation and time frames required.EXCEPTIONS TO QUALIFICATION REQUIREMENTS: Applicants who have been in a GS-1102 position, at or above the GS-13 level, since January 1, 2000 without a break in service only need to meet the 1-year of directly related experience in order to qualify. The educational, training and additional years of contracting experience requirements do not apply to these individuals.AND3) Training refers to the May 7, 2014, Memorandum on Revisions to the Federal Acquisition Certification in Contracting (FAC-C) from the Office of Federal Procurement Policy. Applicants must meet the FAC-C requirements and be certified at Level II or III at the time of application. Possession of certification must be indicated as part of application submission. Applicants not certified may still apply and be selected, but must achieve certification within 24 months of appointment. A valid Defense Acquisition Workforce Improvement Act (DAWIA) certification is equivalent to a FAC-C at the same certification level, provided the FAC-C education and continuous learning requirements have been met. Certification requirements may be viewed at click here.NOTE: The agency may obtain a waiver for any individual not meeting the training requirements. The Coast Guard Head of the Contracting Activity must obtain the waiver from the DHS Chief Procurement Officer prior to the extension of an employment offer.NOTE: If you are currently employed with an agency other than DHS and seeking a lateral transfer AND you were promoted to an 1102 position at or above the GS-13 level (or equivalent) after 12/31/99 based on a waiver of the agency's training requirements, you will need to be approved for another training waiver before you can be hired into a GS-1102 position at or above the GS-13 level with DHS. If you were hired into your current GS-1102-13 or higher level position, with a non-DHS agency, based on an educational waiver, you will still have to meet the educational requirements stated in Qualification Requirements #1.
In addition to meeting the basic requirements above:
GS-15: Applicant must possess at least one year specialized experience equivalent to the GS-14 level in the federal service. Specialized experience is experience that has equipped you with the knowledge, skill and ability to successfully perform the duties of this position and is typically in or related to this line of work. Examples of specialized experience include: Interpreting and implementing current Federal procurement regulations, laws, rules, practices, procedures and techniques.
Articulating procurement needs, integrating and prioritizing these needs, and providing advice to other executives concerning impact.
Overseeing and managing an organization involved in the development, production, and/or deployment of complex systems, subsystems, and equipment. National Service Experience (i.e., volunteer experience): Experience refers to paid and unpaid experience, including volunteer work done through National Service programs (e.g., Peace Corps, AmeriCorps) and other organizations (e.g., professional; philanthropic; religious; spiritual; community, student, social). Volunteer work helps build critical competencies, knowledge, and skills and can provide valuable training and experience that translates directly to paid employment. You will receive credit for all qualifying experience, including volunteer experience.The Office of Personnel Management (OPM) must authorize employment offers made to current or former political appointees. If you are currently, or have been within the last 5 years, a political Schedule A, Schedule C, Non-career SES or Presidential Appointee employee in the Executive Branch, you must disclose this information to the Human Resources Office.
Education
If you are including education on your resume, report only attendance and/or degrees from schools accredited by accrediting institutions recognized by the U.S. Department of Education.You are required to submit your unofficial college transcripts from an appropriately accredited educational institution in order to document completion of the educational requirements for this position. The unofficial transcripts must be legible and include your name, major, school name/location, course title/number, date completed, grade and number of credits earned. Official transcripts will be required if selected prior to establishing an entrance on duty date. Information on Defense Acquisition University equivalent providers may be found at http://www.dau.mil/learning/appg.aspx.FOREIGN EDUCATION: Education completed in foreign colleges or universities may be used to meet Federal qualification requirements if you can show that your foreign education is comparable to education received in accredited educational institutions in the United States. It is your responsibility to provide such evidence with your application. See Recognition of Foreign Qualifications click here
Additional Information
Applicants will be required to complete questions contained on the Declaration for Federal Employment (OF-306) at the time a tentative job offer is made. At the time of appointment, selectees will be required to update the OF-306. Certain responses on the form could pose a problem with suitability for employment determinations.If you receive a conditional offer of employment for this position, you will be required to complete an Optional Form 306, Declaration for Federal Employment, and to sign and certify the accuracy of all information in your application, prior to entry on duty. False statements on any part of the application may result in withdrawal of offer of employment, dismissal after beginning work, or imprisonment.DHS uses e-Verify, an Internet-based system, to confirm the eligibility of all newly hired employees to work in the United States. Learn more about e-Verify, including your rights and responsibilities at click hereMoving expenses will be paid in accordance with appropriate regulations.This is a supervisory position, under provisions of the Civil Service Reform Act, first time supervisors and/or managers will be required to serve a one-year probationary period.All Federal employees are required to have Federal salary payments made by direct deposit.For Veterans' preference eligibility, visit Veterans' Employment Resources. Veterans, Peace Corps/VISTA volunteers, and persons with disabilities possess a wealth of unique talents, experiences, and competencies that can be invaluable to the DHS mission. If you are a member of one of these groups, you may not have to compete with the public for federal jobs. To determine your eligibility and to understand the documentation that would be required with your application, click on the links above and contact the Servicing Human Resources Office listed at the bottom of this announcement.If you need a reasonable accommodation for the application and hiring process, please contact 202-795-6272. Decisions on granting reasonable accommodation will be made on a case-by-case basis. Visit Reasonable Accommodation