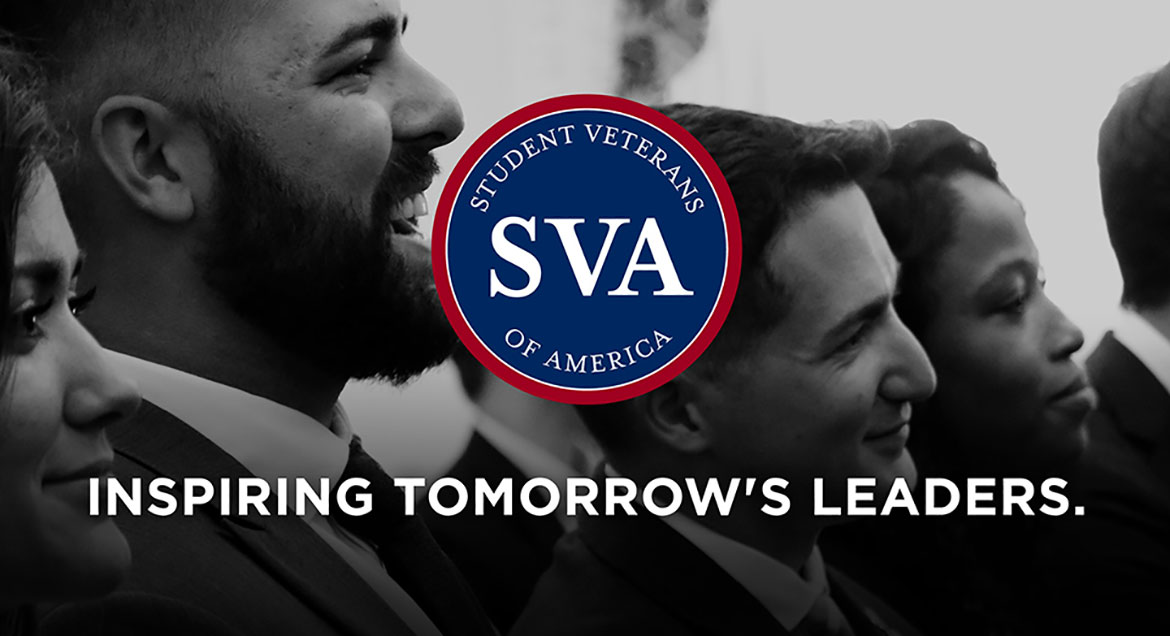 Job Information
Louisiana Department of State Civil Service

ADMINISTRATIVE COORDINATOR 3 (CWAE)

in

United States
ADMINISTRATIVE COORDINATOR 3 (CWAE)
Print (http://agency.governmentjobs.com/louisiana/job_bulletin.cfm?jobID=3162067&sharedWindow=0)
Apply
ADMINISTRATIVE COORDINATOR 3 (CWAE)
Salary
$10.88 - $21.36 Hourly
Location
Bridge City, LA
Job Type
Classified
Department
Office of Juvenile Justice
Job Number
403BCCY-142563-CW
Closing
7/28/2021 11:59 PM Central
Description

Benefits

Questions
Supplemental Information
This vacancy is located at Bridge City Center for Youth in Bridge City, Louisiana.
Vacancy Information:
This is a part time position working 24 hours per week.
This vacancy will be filled as a Classified WAE (CWAE) in the payroll department at Bridge City Center for Youth.
Incumbents in this position may not work more than 1,245 hours or 1 year, whichever comes first.
No Civil Service test score is required for this position.
To apply for this vacancy, click on the "Apply" link above and complete an electronic application, which can be used for this vacancy as well as future job opportunities. Applicants are responsible for checking the status of their application to determine where they are in the recruitment process. Further status message information is located under the Information section of the Current Job Opportunities page.
Resumes WILL NOT be accepted in lieu of completed education and experience sections on your application. Applications may be rejected if incomplete.
For further information about this vacancy contact:
Christal Walker
DPS/HR
Christal.Walker@la.gov
In the supplemental questions section, applicants must authorize the HR Office of DPS/DYS-Office of Juvenile Justice to contact prior employers to check references under the Prison Rape Elimination Act (PREA) to be considered for employment.
If you are contacted for an interview, please let us know at that time if you will need special accommodations.
The Office of Juvenile Justice is a State as a Model Employer (SAME) agency that supports improved employment opportunities for individuals with disabilities. For more information on employment-related resources available for those with disabilities, refer to the Louisiana Employment Resource Guide.
NOTE: Prior to an appointment, the selected applicant must take and pass a drug screening test, possess a valid Louisiana Driver's License and clear a background
check.
This agency participates in the E-Verify system for verification of citizenship and employment.
Qualifications
MINIMUM QUALIFICATIONS:
Two years of experience in which clerical work was a major duty.
SUBSTITUTIONS:
Training in a business or clerical-related curriculum in a business school or technical institute will substitute for the required experience on the basis of six months of training for six months of experience for a maximum of one year of the required experience.
Completion of a business or clerical-related curriculum in a business school or technical institute will substitute for a maximum of one year of the required experience.
College training will substitute for the required experience on the basis of 15 semester hours for six months of experience.
NOTE:
Business or technical school training with less than completion will only be credited in six month increments. Similarly, college training will only be credited in 15 semester hour increments.
NOTE:
Any college hours or degree must be from a school accredited by one of the following regional accrediting bodies: the Middle States Commission on Higher Education; the New England Commission of Higher Education; the Higher Learning Commission; the Northwest Commission on Colleges and Universities; the Southern Association of Colleges and Schools; and the Western Association of Schools and Colleges.
Job Concepts
Function of Work:
To perform a wide variety of clerical duties that requires independent judgment to accomplish in support of the staff members and/or operations of an organizational unit or program.
Some discretion is required in the performance of these duties. Duties begin to expand in scope and complexity, and develop into departmental-program duties.
Level of Work:
Advanced.
Supervision Received:
General from higher-level clerical and/or supervisory personnel.
Supervision Exercised:
May supervise 1-2 lower-level personnel.
Location of Work:
May be used by all state agencies.
Job Distinctions:
Differs from Administrative Coordinator 2 by the presence of responsibility for clerical duties that involve greater scope and complexity, including initial program duties.
Differs from Administrative Coordinator 4 by the absence of paraprofessional duties that involve a higher degree of specialization, complexity, and/or independent judgment.
Examples of Work
NOTE: Positions allocated at this level tend to focus on numerous examples of work as listed below:
Performs responsible, initial departmental-program duties in accordance with rules, regulations, and policies. May involve communication with other departments, customers, etc.
Processes routine paperwork and/or enters data into a department log or database in the servicing of a customer.
Develops procedures and guidelines related to the imaging of documents; maintains a log of imaged files; may serve as leadworker over other imaging positions.
Prepares requisitions for the purchase of supplies; may involve entering information into an automated system.
Compiles information from various sources and prepares specialized reports; formats reports according to department standards.
Serves as clerical assistant to a manager, which could include keeping appointment schedule, preparing travel, issuing directives to others on their behalf, and relieving the manager of administrative matters.
May begin performing duties related to traditional administrative functions, such as property control, purchasing, and safety, in addition to other clerical duties as noted above.
Performs related duties as assigned.
Benefits
Louisiana State Government represents a wide variety of career options and offers an outstanding opportunity to "make a difference" through public service. With an array of career opportunities in every major metropolitan center and in many rural areas, state employment provides an outstanding option to begin or continue your career. As a state employee, you will earn competitive pay, choose from a variety of benefits and have access to a great professional development program.
Flexible Working Arrangements – The flexibility of our system allows agencies to implement flexible working arrangements through the use of alternative work schedules, telecommuting and other flexibilities. These arrangements vary between hiring agencies.
Professional Development - The Comprehensive Public Training Program (CPTP) is the state-funded training program for state employees. Through CPTP, agencies are offered management development and supervisory training, and general application classes on topics as diverse as writing skills and computer software usage.
Insurance Coverage – Employees can choose one of several health insurance programs ranging from an HMO to the State's own Group Benefits Insurance program. The State of Louisiana pays a portion of the cost for group health and life insurance. Dental and vision coverage are also available. More information can be found at www.groupbenefits.org (https://mailfe.mail.la.gov/owa/redir.aspx?C=0434757b5b7c49d78fc71e1d2af0cab8&URL=http%3a%2f%2fwww.groupbenefits.org%2f) .
Deferred Compensation – As a supplemental retirement savings plan for employees, the State offers a Deferred Compensation Plan for tax deferred savings.
Holidays and Leave – State employees receive the following paid holidays each year: New Year's Day, Martin Luther King, Jr. Day, Mardi Gras, Good Friday, Memorial Day, Independence Day, Labor Day, Veteran's Day, Thanksgiving Day and Christmas Day. Additional holidays may be proclaimed by the Governor. State employees earn sick and annual leave which can be accumulated and saved for future use. Your accrual rate increases as your years of service increase.
Retirement – State of Louisiana employees are eligible to participate in various retirement systems (based on the type of appointment and agency for which an employee works). These retirement systems provide retirement allowances and other benefits for state officers and employees and their beneficiaries. State retirement systems may include (but are not limited to): Louisiana State Employees Retirement System (www.lasersonline.org), Teacher's Retirement System of Louisiana (www.trsl.org), Louisiana School Employees' Retirement System (www.lsers.net), among others. LASERS has provided this video (https://lasersonline.org/wp-content/uploads/2016/07/Your_Retirement_System.mp4) to give you more detailed information about their system.
01
Are you currently an OJJ employee?
Yes

No

02

Are you currently under indictment for a felony charge or have you ever been on probation or sentenced to jail/prison as a result of a felony conviction or guilty plea to a felony charge?

Yes

No

03

If 'YES', give the law enforcement authority (city police, sheriff, FBI, etc), the offense, place and disposition of case. If 'NO', enter N/A.

04

Have you ever engaged in sexual abuse in a prison, jail, lockup, community confinement facility or juvenile facility or any other facility type (as defined in 42 U.S.C 1997)?

Yes

No

05

If so, when? If "NO", enter N/A.

06

Have you been convicted of engaging or attempting to engage in sexual activity in the community facilitated by force, overt, or implied threats of force, or coercion, or where the victim did not consent or was unable to consent or refuse?

Yes

No

07

Have you ever been civilly or administratively adjudicated to have engaged in any sexual activity in the community or confinement setting?

Yes

No

08

If so, when? If "NO", enter N/A.

09

Do you have team building skills?

Yes

No

10

Do you have experience in clerical work?

Yes

No

11

Do you have record keeping experience?

Yes

No

12

Do you have filing experience?

Yes

No

13

Do you have experience in data entry?

Yes

No

14

Do you have meticulous attention to detail?

Yes

No

15

Are you organized?

Yes

No

16

If you have previous employment in a community confinement center, jail, lockup or prison, the Prison Rape Elimination Act (PREA) requires Office of Juvenile Justice Human Resources to contact those employers prior to hiring any applicant for information on substantiated allegations of sexual abuse or any resignation during a pending investigation of an allegation of sexual abuse. Do you authorize the Office of Juvenile Justice, to contact any of your prior employers, whether listed on your employment application or not, to ascertain information required by the Prison Rape Elimination Act, Part 115 of Title 28 of the Code of Federal Regulations? I understand that prior to any offer of employment by the Office of Juvenile Justice that such information must be obtained. IMPORTANT: I also understand that if I do not authorize such contact, I will not be eligible for employment with the Office of Juvenile Justice. Should I be appointed from this announcement, I also understand that this authorization will remain valid for the duration of my employment with the Office of Juvenile Justice. Questions should be directed to Human Resources as noted in the Supplemental Information section of this job posting.

Yes, I understand. You may contact my employers, past or present.

No. Do not contact my employers, past or present.

Required Question
Agency
State of Louisiana
Address
For agency contact information, please refer to the supplemental information above. Louisiana State Civil Service, Louisiana, 70802
Phone
(866) 783-5462
Website
http://agency.governmentjobs.com/louisiana/default.cfm
Apply
Please verify your email address Verify Email