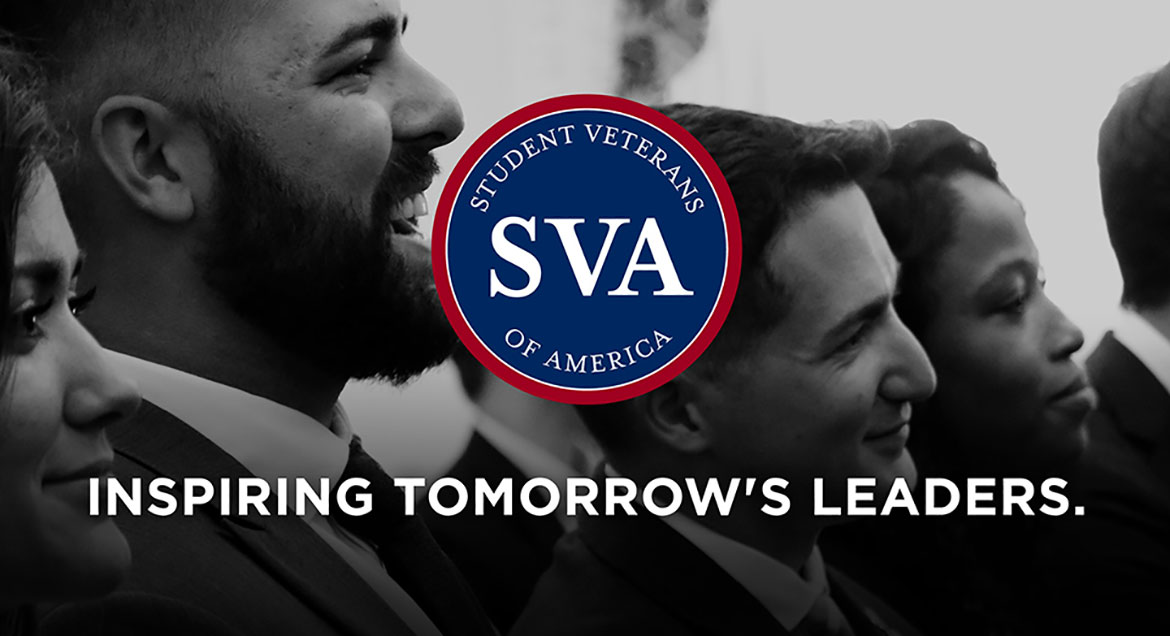 Job Information
Ventura County

Certified Building Maintenance Engineer

in

Ventura

,

California
Certified Building Maintenance Engineer
Print (http://agency.governmentjobs.com/ventura/job_bulletin.cfm?jobID=3721311&sharedWindow=0)
Apply
Certified Building Maintenance Engineer
Salary
$88,440.67 - $98,206.09 Annually
Location
Ventura and may require travel throughout Ventura County, CA
Job Type
Full-Time Regular
Department
General Services Agency
Job Number
0669GSA-22AB (LLF)
Description

Benefits

Questions
Description
The Agency
The General Services Agency (GSA) is comprised of Fleet Services, Facilities, Procurement,
Special Services, Parks, Security, and Business Support and is responsible for a broad
spectrum of services to all the County departments and agencies. It requires a very diverse
workforce to accomplish the GSA mission of contributing to the quality of life in Ventura
County by partnering with their customers to provide expertise and cost-effective service
delivery, and foster the preservation of natural resources.
The Position
Under direction, inspects, logs, and monitors the performance of a wide variety of mechanical, automated, and electrical building infrastructure systems and equipment and, as necessary, performs and/or directs others in routine to difficult preventative maintenance and/or corrective repairs of facility systems/equipment such as welding, painting, plumbing and carpentry. Certified Maintenance Engineers must have a current Building Owners and Managers Association (BOMA) certification from IUOE to be considered for this position.
Incumbents may lead a formal or informal crew of non-certified maintenance staff, as well as train and monitor non-certified staff.
The ideal candidate shall be technically proficient in building systems; have the ability to troubleshoot problems; be a team leader/builder and be able to gain consensus amongst his or her peers; possess excellent customer service skills, and be able to understand and resolve client issues.
EDUCATIONAL INCENTIVE
Employees may be eligible for an educational incentive of 2.5%, 3.5%, or 5% based on completion of an Associate's, Bachelor's, or Master's degree that is not required for the classification.
AGENCY/DEPARTMENT: General Services Agency, Maintenance
Certified Building Maintenance Engineers are represented by the International Union of Operating Engineers (IUOE) and are eligible for overtime compensation.
Examples Of Duties
Typical duties may include, but are not necessarily limited to:
Operates, monitors, maintains, installs, troubleshoots, and repairs HVAC equipment, electrical equipment and systems, boilers, and plumbing equipment and systems, including systems that carry water, wastewater, chilled and hot water, cooling tower systems, natural gas, and fuels, etc.

Performs all aspects of general building and facility maintenance.

Uses a variety of hand and power tools and works with a variety of chemicals; performs welding, painting, plumbing, and carpentry work that might be required in the course or installation, repair, or maintenance.

Oversees and leads non-certified maintenance staff; works with other Certified Engineers and Trades professionals in the performance of their duties.

Completes required forms, logs and submits reports; maintains time, maintenance, and material records.

Performs other related duties as assigned.
Typical Qualifications
These are entrance requirements to the examination process and assure neither continuance in the process nor placement on an eligible list.
EDUCATION, TRAINING, AND EXPERIENCE
In order to qualify for the classification of Certified Maintenance Engineer, a candidate must possess Building Owners and Managers Association (BOMA) certification from IUOE – Local 501.
NECESSARY SPECIAL REQUIREMENTS
Must possess at time of appointment and thereafter maintain in current status:
California Driver License

Current Building Owner and Manager Association (BOMA) certification in Building Maintenance. Possessing and maintaining such certification is a condition of employment. You must attach a copy of your current BOMA certification(s) to your application.
Selected candidates must either possess or undergo a Sheriff and in-depth Probation Department Background investigation and receive clearances from both departments prior to hiring. Maintaining such clearances is a condition of employment.
Must be able to lift and maneuver up to 40 lbs. unassisted and have the ability to reach, crouch, twist, bend as well as have normal strength in all extremities.
Must be able and available to work rotating shifts and weekends on a periodic basis as well as work standby shifts.
Candidates must be willing to work in detention facilities.
Must be able to obtain and maintain County certifications through annual training to use scissor and boom lifts, forklifts, and other large tools and equipment.
OTHER REQUIREMENTS:
This position may be subject to State Health Officer Orders regarding vaccine verification and/or testing. These requirements are a condition of employment. Depending on assignment and work locations(s), successful candidates or this position will be required to submit proof of vaccination and/or booster against COVID-19 or request an exemption for qualifying medical or religious reasons during the onboarding process.
HIGHLY DESIRED:
Technically proficient in building systems.

Ability to troubleshoot a variety of building system problems.

Work well with others and be a team leader/builder.

Possess excellent customer service skills.

Ability to understand and resolve client issues.

KNOWLEDGE, SKILLS, AND ABILITIES
Thorough knowledge of:
Operation and maintenance of various types of Boilers, their components and control systems, including computer-based control systems;

Fundamentals of electricity and operations of electrical systems;

Installation, operation, management, and monitoring of motors and starters; heating, ventilation and air conditioning systems; plumbing systems (including water analysis); and fire protection systems;

Mathematics (including ratios, proportions, percentages and the conversion of units of measures);

Structural components and building materials.
Thoroughly skilled at:
Using a wide variety of hand and power tools used in the repair maintenance of buildings and related systems.

Troubleshooting of most mechanical, electrical, hydraulic, pneumatic operational problems in building and related systems;

Welding and soldering;
Ability to:
Use both common and complex tools/equipment/procedures to maintain, diagnose and/or repair such systems/equipment/operations;

Communicate effectively both verbally and in writing;

Maintain required logs/records;

Effectively lead and oversee the work of non-certified Maintenance staff.
Recruitment Process
FINAL FILING DATE
This is a continuous recruitment. Your application must be received by the County of Ventura Human Resources in Ventura, California, no later than 5 p.m. on the closing date.
To apply on-line, please refer to our web site at www.ventura.org/jobs. A paper application can be obtained by calling (805) 654-5129. Our address is: County of Ventura, Human Resources Division, 800 South Victoria Avenue, L-1970, Ventura, CA 93009.
Note to Applicants: Sufficient information must be provided under the Education/Work experience portions of the application and supplemental questionnaire to thoroughly and accurately demonstrate your qualifications in order to determine eligibility. A resume may be attached to supplement your responses in the above sections; however, it may not be substituted in lieu of the application.
NOTE: If presently permanently employed in another "merit" or "civil service" public agency/entity in the same or substantively similar position as is advertised, and if appointed to that position by successful performance in a "merit" or "civil service" style examination, then appointment by Lateral Transfer" may be possible. If interested, please click here (http://vcportal.ventura.org/CEO/HR/docs/Lateral_Transfer.pdf) (download adobe reader) for additional information.
SUPPLEMENTAL QUESTIONNAIRE – qualifying
All applicants are required to complete and submit the questionnaire for this examination at time of filing. This questionnaire may be used throughout the examination process to assist in determining each applicant's qualifications and acceptability for the position.
APPLICATION EVALUATION – qualifying
Candidates' applications, resumes, or other required documentation will be evaluated on a comparative basis against pre-established criterion. Those individuals whose materials best indicate possession of the stated requirements, may be invited to continue to the next step in the screening and selection process.
TRAINING & EXPERIENCE EVALUATION - 100%
A Training and Experience Evaluation (T&E) is a structured evaluation of the job application materials submitted by a candidate, including the written responses to supplemental questions. The T&E is a method for determining the better qualified applicants among those shown to meet the stated requirements. Using a T&E, applicants may be scored or ranked according to criteria that most closely meet the business needs of the department. When the pool of candidates is exceptionally strong and large, candidates are typically scored or ranked in relation to one another.
Candidates successfully completing the Training and Experience Evaluation process may be placed on an eligible list for a period of one (1) year. The eligible list established from this recruitment may be used to fill present and future Regular (including Temporary and Fixed-term), Intermittent and Extra Help vacancies. There is currently one (1) Regular vacancy in the General Services Agency.
Note: If there are fewer than three (3) qualified candidates, the Training and Experience Evaluation will not be conducted. Candidates will be given a score of 70 and placed on the eligibility list.
BACKGROUND INVESTIGATION
A thorough pre-employment, post offer background investigation which may include inquiry into past employment, education, criminal background information, and driving record may be required for this position.
For further information about this recruitment, please contact Lucy Fernandez by e-mail at Lucy Fernandez@ventura.org or telephone at (805) 654-3943
YOUR BENEFITS AS A COUNTY OF VENTURA EMPLOYEE
International Union of Operating Engineers
(LOCAL 501, IUOE)
To learn more about Benefits, Retirement, and the Memorandum of Agreement (MOA), see links below.
Benefits website (https://hr.ventura.org/benefits) or you may call (805) 654-2570.

Retirement FAQ's (https://vcportal.ventura.org/CEO/benefits/docs/RETIREMENT%20-%20FAQs.pdf)

Memorandum of Agreement
Union Code: EOS
01
Have you attached a copy of your current BOMA certification to this application? (BOMA certification is a necessary requirement to be considered for this position.)
Yes

No

02

I currently possess or have the ability to obtain and maintain a valid California driver license and good driving record?

Yes

No

03

I understand that the successful candidate must undergo an in-depth background investigation by the Sheriff and Probation Departments and obtain and maintain clearance to work in detention facilities?

Yes

No

04

I understand and acknowledge that this position may be subject to State Health Officer Orders regarding vaccine verification and/or testing. These requirements are a condition of employment and that successful candidates or this position will be required to submit proof of vaccination and/or booster against COVID-19 or request an exemption for qualifying medical or religious reasons during the onboarding process.

Yes

No

05

I am able and willing to work standby and rotating shifts, including working on weekends?

Yes

No

06

I am able and willing to work in adult and juvenile detention facilities.

Yes

No

07

I am able and willing to obtain and maintain certifications required to operate lifts, forklifts, and other large tools and equipment.

Yes

No

08

I am able and willing to lift and maneuver up to 40 lbs. unassisted and have the ability to reach, crouch, twist, bend as well as have normal strength in all extremities.

Yes

No

09

Provide an example of a work situation where you have utilized good communication and customer service skills to go above and beyond what is normally expected in the performance of your duties.

10

Describe your experience as a team leader in working to solve a building maintenance problem.

Required Question
Agency
Ventura County
Address
800 S. Victoria Avenue LOC. #1970 Ventura, California, 93009
Phone
(805) 654-5129
Website
http://hr.ventura.org
Apply
Please verify your email address Verify Email