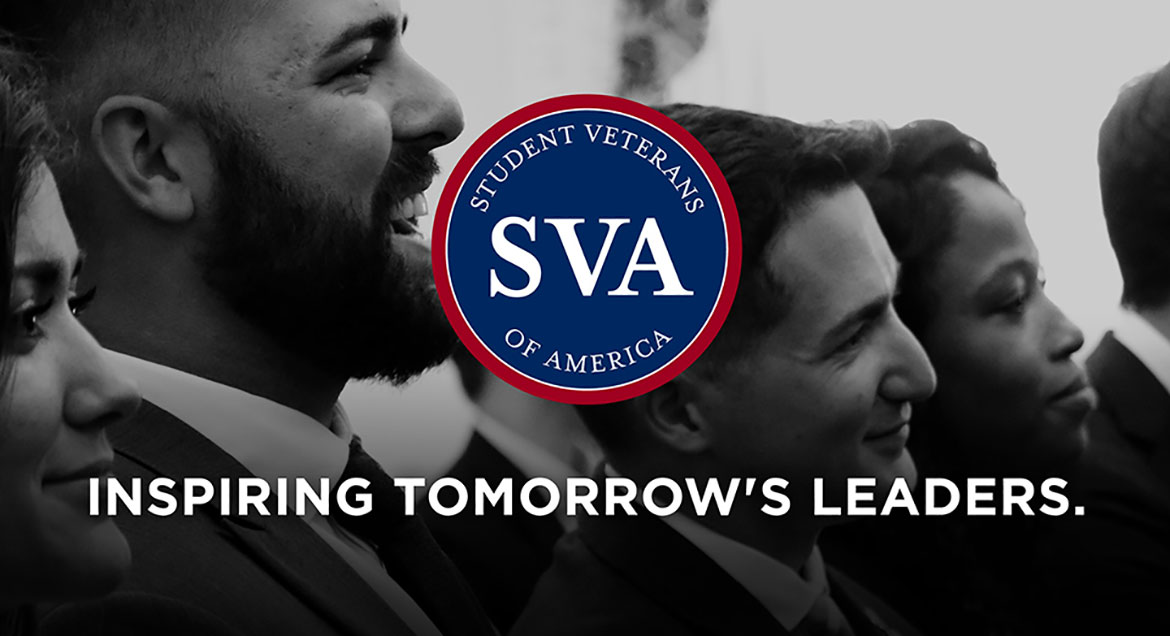 Job Information
Envista Holdings Corporation

Group Leader - Aligners 1st Shift

in

Pomona

,

United States
Ormco, headquartered in Brea, CA, is a global leader and innovator of orthodontic products and solutions to enhance the lives of our customers and their patients. For nearly 60 years, Ormco has partnered with the orthodontic community to help create over 20 million smiles in over 130 countries. Distinguished products range from twin brackets (Symetri™ Clear, Titanium Orthos™ and Mini Diamond™) to pioneering the self-ligating appliances with the Damon™ System (including Damon™ Q2 and Damon™ Clear 2). Ormco's Insignia™ Advanced Smile Design™ provides an all-inclusive customized indirect bonding solution for increased clinical efficiency. Spark™ Clear Aligner System is designed to meet the needs of the orthodontist with the TruGEN™ material and 3D Approver software. From personalized service to professional education programs and marketing support, Ormco is committed to helping orthodontists achieve their clinical and practice management objectives.
Operating Company:
Spark
Job Description:
SUMMARY OF ROLE:
We are looking for an Aligner Group Leader to join our team. You will help support the rapid growth of the Spark and Digital Orthodontic business unit of Envista. The Group Lead will coach, develop and lead the hourly operations team for clear aligners orthodontic appliances (aligners) to ensure all products adhere to Ormco's SQDIP goals (Safety, Quality, Delivery, Inventory, Productivity). They will collaborate with cross functional departments including materials, engineering, quality, and safety to achieve operations goals. They will drive operations to develop World Class Manufacturing processes utilizing EBS and lean manufacturing expertise. They are responsible for recruiting, training, and developing talent within the manufacturing cells to support growth, continuous improvement, and team building.
Primary Duties and Responsibilities:
Adhere to the Envista corporate model: S-DQIP- Safety, Delivery, Quality, Inventory, and Productivity.

Conduct Daily Management meetings within the department, along with area leads.

Work collaboratively with other functions, including:

The Quality department to reduce external and internal defects.

The Materials/Planning department and Mexico plants to improve on-time delivery and minimize inventory.

The R&D department to support new production launches and validations.

The Production Engineering department to reduce cost and improve productivity.

Responsible for the 5S of the area, equipment availability and uptime, and associate absorption

Work continuously with the manufacturing operators and maintenance technicians to improve machine output, equipment effectiveness, and quality through Total Productive Maintenance (TPM).

Responsible for the managing and reducing the costs to manufacture product.

Coordinate and improve flow within manufacturing area through kaizen and standard work.

Accountable for shift/area performance and ensure production schedules are met through optimum use of resources to maximize productivity.

Regularly use lean tools, such as daily management and kaizen (5S, Standard Work, Kanban, etc.).

Maintain high quality standards and compliance throughout the areas while practicing GMP (Good Manufacturing Practices).

Perform employee training on GMP, MCI's, SOP's, Form's, Safety, etc. and maintain training records.

Adhere to all safety standards on the manufacturing floor. Conduct Safety Incident investigations and complete reports. Participate in EHS Committee Meetings.

Ensure compliance with all company policies and procedures in a fair and consistent manner.

Maintain and approve attendance for hourly employees.

Prepare work schedule for subsequent shift, including overtime schedules as required.

Communicate with employees including distributing all company memos and pertinent information.

Provide feedback to Manager on employee's work performance and other situations as necessary.

Initiate and foster a spirit of cooperation within and between departments.

Assist with resolving personnel situations: coaching, guidance, investigating, identifying solutions and recommending action.

Own and execute associate development plans, and complete performance reviews.

Flexible work schedule including overtime and other shift hours as required.

Other duties as assigned.
Job Requirements:
A High school diploma

A Minimum of 3 years of supervisory experience required to do the job.

3-5 years of progressive experience in the manufacturing industry with increasing responsibility.
PREFERRED QUALIFICATIONS :
A Bachelor's degree from a four-year college and MBA is highly desirable. 

Prior work experience in healthcare (FDA) regulated industry; biotech, pharma, med device

Strong effective oral and written communication skills with the ability to influence across the organization.

Ability to read and interpret documents such as safety rules, operating and maintenance instructions, and procedure manuals. Must have the ability to write routine reports and correspondence. The ability to speak effectively before groups of customers or employees of organization is required. Spanish is a plus.

Ability to apply common sense understanding to carry out detailed but uninvolved written or oral instructions. Ability to deal with problems involving a few concrete variables in standardized situations.

To perform this job successfully, an individual should have complete knowledge and practical use of Microsoft office applications and advanced knowledge in Computer Aided Design programs
Critical Success Factors :
Understands the Business: Knows the business and the mission-critical technical and functional skills needed to do the job; understands various types of business propositions and understands how businesses operate in general; learns new methods and technologies easily.

Builds Extraordinary Teams: Manages people well; gets the most and best out of the people s/he has; sets and communicates guiding goals; measures accomplishments, holds people accountable, and gives useful feedback and coaching; delegates and develops; keeps people informed; builds followership.

Leads with a Continuous Improvement Mindset: Looks for opportunities to continuously improve processes and work flow, utilizing Envista Business Systems (EBS); is good at figuring out what to measure to track progress; sets up visual management systems to track progress and facilitate problem solving; is a master at the effectiveness and efficiency of work systems; can quickly diagnose and fix a work flow problem.

Evaluates and Deploys People Accurately: Reads people accurately; can diagnose strengths, weaknesses, and potential; knows what skills are required to fill a job or role; hires the best.

Results Oriented: Attacks everything with drive and energy with an eye on results, costs and the bottom line; focuses on actions and outcomes; drives to finish everything s/he starts.

Communicates Effectively : Writes and presents effectively; adjusts to fit the audience and the message; strongly gets a message across.

Manages Diverse Relationships: Relates well to a wide variety of diverse styles and is open to differences; effective up, down, sideways, inside, and outside; builds diverse networks; quick to find common ground; Interpersonally agile; easy to approach and talk to; relates well to all kinds of people.
Culture FIT: At Envista, we reach our goals with a foundation built on our core values
Relationships Built on Respect : Diversity, inclusivity, and collaboration are at the core of what make our culture and our teams so successful. We know that when our employees show up every day as their authentic selves, there is greater teamwork, more thoughtful debates, and more reasons to celebrate.
Better Choices, Better Outcomes : By equipping our employees with the best training, teams, and opportunities, we ensure they can reach their full potential at Envista. When our employees show up with a drive for excellence and hunger for new experiences, they thrive.
Innovation in Action: With an agile approach and focus on research and development, we are positioned to drive the next wave of disruptive thinking and products. Energized and driven to put ideas into action, our employees show up every day ready to make a difference.
Continuous Improvement as Competitive Advantage: Supported by our renowned business system, we are committed to developing world-class professionals at every level. Dedicated to be their best every day, Envista employees embrace continuous improvement as a mindset, culture, and way to win.
Envista and all Envista Companies are equal opportunity employers that evaluate qualified applicants without regard to race, color, national origin, religion, sex, age, marital status, disability, veteran status, sexual orientation, gender identity, or other characteristics protected by law. The "EEO is the Law" poster is available at: http://www.dol.gov/ofccp/regs/compliance/posters/pdf/eeopost.pdf. #LI-MC1
Envista and all Envista Companies are equal opportunity employers that evaluate qualified applicants without regard to race, color, national origin, religion, sex, age, marital status, disability, veteran status, sexual orientation, gender identity, or other characteristics protected by law. The "EEO is the Law" poster is available at: http://www.dol.gov/ofccp/regs/ compliance/posters/pdf/eeopost.pdf.
Envista is a global family of three companies and more than 30 trusted dental brands, united by a shared purpose: to partner with professionals to improve lives. Envista helps its customers deliver the best possible patient care through industry-leading dental consumables, solutions, technology, and services. Our comprehensive portfolio, including dental implants and treatment options, orthodontics, and digital imaging technologies, covers an estimated 90% of dentists' clinical needs for diagnosing, treating, and preventing dental conditions as well as improving the aesthetics of the human smile. Envista companies, including KaVo Kerr, Nobel Biocare Systems, and Ormco, partner with dental professionals to help them deliver the best possible patient care.
Envista separated from Danaher as an independent company in 2019. We brought with us the proven Envista Business System (DBS) methodology, an experienced leadership team, and a strong culture grounded in continuous improvement, commitment to innovation, and deep customer focus to meet the end-to-end needs of dental professionals worldwide. Envista is now one of the largest global dental products companies, with significant market positions in some of the most attractive segments of the dental products industry. For more information, please visit www.envistaco.com .