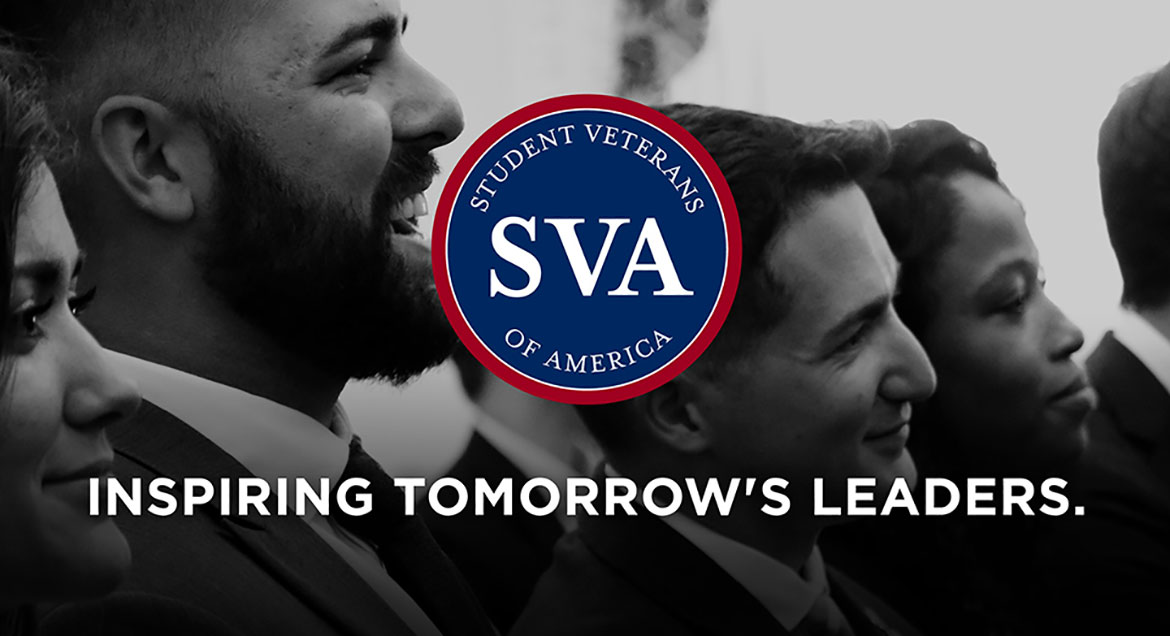 Job Information
Samsung Electronics America

Director, B2B Sales Operations

in

Plano

,

Texas
Position Summary
Making the future is everyday life at Samsung. We're seeking innovators who are called to not just change the world, but build a better one. We enable the best technology hardware on the planet, but our best is always a prototype for something better and our people thrive with a driven mindset – better builds on better. We believe that innovation and growth are driven by an inclusive culture and a diverse workforce. We aim to create a global team where everyone belongs and has equal opportunities, inspiring our talent to be their true selves.
Together, we are building a better tomorrow for our customers, partners and communities.
At Samsung Electronics America, we take pride in the creativity and diversity of our talented people – they are at the forefront of everything we do. Their skillset and mindset drive our continued success. Only the resilient and resourceful thrive in the daily dose of unexpected at Samsung. We unapologetically push to achieve unforeseen potential in everything we do, both within the workplace and at home. We fearlessly face challenges head-on, conquer the unconquerable, and are comfortable living in the uncomfortable zone.
If you have ambitions to be a part of building a Best in Class organization, the Samsung Mobile B2B Group is the place to be. Samsung Mobile B2B offers a combination of enterprise offerings across our mobile product portfolio. We continue to grow our Enterprise mobile portfolio by providing the most innovative offerings in the market, and our dedication to Market Disruption makes this the destination company for the world's top talent. The dynamic culture at Samsung offers both great challenge and great reward. If you have a strong desire to break down barriers, be creative, and drive transformational value in the market place this is the place to be.
Samsung Mobile B2B Business delivers a combination of enterprise offerings across our product portfolio. We continue to expand our Enterprise Portfolio by providing the most innovative offerings in the market, and our dedication to Market Disruption makes this the destination company for the world's top talent.
Position Summary:
Seeking a Director of Sales Operations to support the Mobile B2B team. This position will help plan and direct all sales operational aspects for a large team and act as a point of contact between Samsung functional leaders and regional/HQ stakeholders. The position is responsible for a wide range of dutieis and responsibilities including management of back-end data support and reporting, CRM (salesforce) administration, pipeline management and funnel analysis, quota and territory management, sales tracking and KPI reporting. This position will support directly the sales leadership and team supporting both our Mobile hardware and software sales. This position will communicate and summarize operational and sales performance to SEA and HQ leadership during regular intervals.
Role and Responsibilities
Management and oversight of forecast dashboard, funnel analysis and management, sales hierarchy management and maintenance, salesforce.com data integrity, target account list, systems and tools support, data analysis reporting, navigating internal operational resources, etc.

Support of dedicated sales teams to drive adoption of new tools and processes that increase selling time, improve sales efficiency, effectiveness and enable them to spend more time in front of customers.

Management of team with focus on providing custom reporting, metrics, and data analysis, as required (i.e. revenue by year, spend by product, dashboards, etc.). Partner with internal business teams for data compilation and execution.

Direction of efforts to modify reporting, data, systems and tools based on territory re-alignments and sales structural changes.

Accountable for providing comprehensive funnel analysis and management that helps drive informed decisions that improve the sales process and help grow the business. Highlight trends and opportunities.

Interfaces with Sales Leadership to identify support needs & trends that increase selling time.

Single point of contact for navigating internal operational resources to manage and resolve a wide variety of field escalated issues and needs.

Provide daily coaching and consultation to the Field on business and operational processes.

Voice of Field and represents the needs of sales in meetings and cross-functional projects.

Assists in the compilation of operations review data and executive meeting preparation.

Extended team member and attends all regional/territory meetings.

Coaching and developing team of managers and analysts and providing oversight of work

Systems and tools training, rules of engagement, sales support infrastructure education, etc.

Provide weekly reporting and track accuracy of sales revenue and business pipeline.

Lead the preparation of weekly business sales performance cadence and supply chain operational review.

Engages directly with sales leadership to prioritize and focus efforts to areas of greatest impact and to ensure streamlined operational execution integrating opportunity management into the supply chain planning.

Supports sales leadership in partner/customer/field meetings and ensures follow-up actions are documented, completed, and results recorded.
Qualifications/Skills:
Bachelor's Degree with 12-15 years of directly related experience is required. MBA is preferred.

Prior experience managing and administering CRM tools supporting a complex matrix sales team.

Prior experience managing and developing junior staff preferred.

Excellent verbal and written communication skills required.

Strong analytical/problem solving skills required.

Demonstrated success in process improvement

Knowledge of key CRM systems (Sales Force preferred)

Advanced Excel skills (Ad hoc reports, dashboards, pivot tables, advanced formulas, etc.)

Exceptional presentation skills required. Will present at territory meetings, on-boarding training, operations reviews, etc. Daily interaction and communication with senior leadership.

Strong coaching skills required

Ability to make decisions and problem solve time sensitive matters

Travel as required (approximately 25%)

Experience collaborating with senior executives across a large organization
Necessary Skills & Attributes:
Unimpeachable integrity, viewed by C-level executives as utterly trustworthy

Demonstrate strong leadership and influencing skills with senior level leaders and teams

Outstanding written and verbal communication skills. Sophistication in communications, interpersonal relations and diplomacy.

Excellent analytical, problem resolution and decision-making skills

Demonstrated strategic planning and execution skills

Superior judgment, team management, budgeting, presentation skills, and the ability to work under continual deadline pressure required

Ability to work across organizational boundaries to build alignment and drive closure on issues

Ability to create effective relationships, influence and collaborate at all organizational levels

Comfort with ambiguity, able to navigate through uncertain situations and drive for clarity

Experience handling time-sensitive and confidential business information/challenges

Work independently and in a team environment in order to achieve customer business objectives, personal and team goals and complete assignments within established time frames and specifications.

The ability to develop tasks and work assignments, based on sometime vaguely defined objectives.
Physical/Mental Demands and Working Conditions:
The position requires the ability to perform the essential duties and responsibilities in the following environment:

Work is generally performed in an office environment.

Operate a computer keyboard and view a video display terminal 50% of work time, including prolonged periods of time.

The movement and transportation of equipment, most of the time under 25 pounds.

Performs work under time schedules and stresses which are normally periodic or cyclical, including time sensitive job stress, fatigue, unpaid over-time, intellectual challenge, constant technical data feedback, language barriers, and business management stress.

Machines, tools, equipment, and work aids representative and commonly associated with PCs, printers, and office work areas.

Frequently works additional hours beyond normal schedule.

Under very little direct supervision with a high level of responsibility to apply general policies and guidelines where decisions are seldom monitored and consequences of decisions adversely affect operating results and management decisions. Complete access to confidential company data where disclosure may jeopardize the company's competitive position.

#LI-PM1
Skills and Qualifications
Please visit Samsung membership (https://account.samsung.com/membership/pp) to see Privacy Policy, which defaults according to your location. You can change Country/Language at the bottom of the page. If you are European Economic Resident, please click here (http://careers.eu.samsung.com/PrivacyNoticeforEU.html) .

Samsung Electronics America, Inc. and its subsidiaries are committed to employing a diverse workforce, and provide Equal Employment Opportunity for all individuals regardless of race, color, religion, gender, age, national origin, marital status, sexual orientation, gender identity, status as a protected veteran, genetic information, status as a qualified individual with a disability, or any other characteristic protected by law.
Samsung Electronics America is committed to providing reasonable accommodations for qualified individuals with disabilities in our job application process. If you have a disability and require a reasonable accommodation in order to participate in the application process, please contact our Reasonable Accommodation Team (855-557-3247) or SEAAccommodationsExt@sea.samsung.com for assistance. This number is for accommodation requests only and is not intended for general employment inquiries.
Job Alerts : If you would like to be notified of new opportunities when they are posted, please click here (https://sec.wd3.myworkdayjobs.com/Samsung_Careers/jobAlerts) . You will be asked to create an account first if you do not already have one.
Samsung Electronics is a global leader in technology, opening new possibilities for people everywhere. Through relentless innovation and discovery, we are transforming the worlds of TVs, smartphones, wearable devices, tablets, digital appliances, and network systems, and the entire semiconductor industry with our memory, system LSI, foundry, and LED solutions. Samsung is also leading in the development of the Internet of Things through, among others, our Smart Home and Digital Health initiatives.
Since being established in 1969 , Samsung Electronics has grown into one of the world's leading technology companies, and become recognized as one of the top global brands. Our network now extends across the world, and Samsung takes great pride in the creativity and diversity of its talented people, who drive our growth. To discover more, please visit our official newsroom at ( https://news.samsung.com/global/ ).