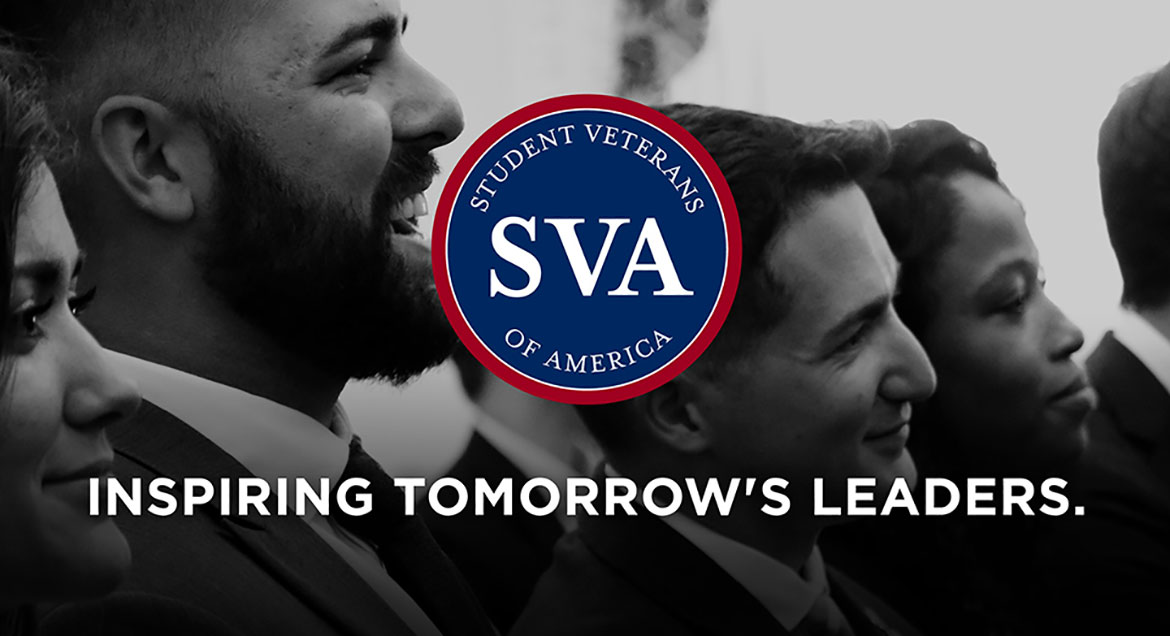 Job Information
Scotiabank

Estate Account Manager, Level 1 (12 Month Contract) - Tangerine

in

Moncton

,

New Brunswick
Estate Account Manager, Level 1 (12 Month Contract) - Tangerine
Requisition ID : 92317
Tangerine is Canada's leading direct bank. We offer flexible and accessible banking options, innovative products, and award-winning Client service. The reason why Tangerine employees come to work each day is to help Canadians live better lives. We focus on making a difference in our communities, and that includes our own internal community. It's important to us that our employees feel empowered and enthusiastic about belonging to our Orange culture.
At Tangerine, our purpose is to deliver best in class banking solutions to Canadians. We take a hands-on approach to challenges and always seek out opportunities to improve. Building a career at Tangerine is more than just a job; we are committed to making a difference in the lives of Canadians.
Who said that you have to hide your personality to deliver business results? We certainly do not, and that is what has made Tangerine a success. Come be a part of our collaborative, energetic and passionate client-centric team and continue to drive Forward Banking solutions for all Canadians.
Department Summary:
Client Business Support (CBS) is a client focused processing department that enables the bank to demonstrate that a virtual bank can offer superior client experience by efficiently and effectively delivering on the promises made to our clients.
The CBS department is made up of several teams; each team plays a unique role in providing support for both Deposit/Chequing and Lending products.
The following teams along with their specialized focus is what makes Client Business Support an integral piece of our organization:
• Account Opening
• Registered Products, Statements and Year- End
• Mutual Funds and Cannex
• Payments
• Estates
• Lending
• Quality Assurance
Overall, Client Business Support is committed to delivering a 'Wow' experience…while we do not speak directly with our clients…we make sure we deliver on promises made to our clients!
Role Purpose:
A CBS Estates Account Manager's Level 1 (EAM) primary role is to guide clients through the Estates and Power of Attorney process. The EAM actively manages an assigned portfolio of Estates and Power of Attorney clients that have submitted Legal documentation to have their Estates settled/Power of Attorney designated. They are responsible for making the process seamless and easy for Executors to understand. The CBS Estates Account Manager will become a "subject matter expert" for all processing and problem resolution as related Estates, Power of Attorney, Bankruptcy, Consumer Proposal, Requirement to Pay, Court Orders and other government issued client related requests. Key responsibilities include ensuring that all associated client documentation is processed and assessed in both a prudent and timely fashion. Using his/her strong communication skills, a CBS Estates Account Manager must have a full understanding of Tangerine's policy, procedure and guidelines while thorough understanding of the various Estate, Power of Attorney and Government legal documentation with the emphasis on provincial and federal legislation.
In addition, the Estates Account Manager Level 1 must be able to:
Maintain service levels in fulfillment while delivering on:

Productivity

Quality

Client Service

Turnaround times

Analyze Legal documentation and apply strong decision making skills to the settlement process

Manage a portfolio of Estates settlements and Power of Attorney conversions

Ensure that all Tangerine Legal Policies are followed

Retain deposit balances in Tangerine accounts where appropriate

Start Recovery efforts for Lending products in Estate settlement
Is this Role right for You?
Actively manage an assigned portfolio of Estates and Power of Attorney clients that have submitted Legal documentation to have their Estates settled/Power of Attorney designated.

The Estates Account Manager (EAM) will have a skill set to process Estates that include Lending Products (mortgages, lines of credit, credits, overdraft), Mutual Funds' Investments, and Deposit (registered and unregistered) portfolios

Establish cultivate and maintain relationships with clients, lawyers, executors, and financial institutions

Cross-sell deposit products (TSA, CSA, TFSA, RSP, GIC, USTSA) to executors and beneficiaries appropriate to each situation with the goal to retain as much of the estate deposit dollars with Tangerine as possible. Conversation will consist of identifying the financial needs of the benefactor and matching those needs with the benefits of Tangerine deposit products. Mutual Fund opportunities will be identified and the call will be transferred to an associate in the MF contact center.

Initiate Mortgage discharge, transfer, assumption and other mortgage non-fundable procedures with executors and beneficiaries for mortgage accounts being settled in the Estate with the goal to retain the mortgage with Tangerine in good standing.

Initiate Lending account (CC, ULOC, and RSP Loan) conversations with Estate executor and/or beneficiaries with the goal to recover the outstanding balances during settlement of the Estate. If funds have not been recovered after 45 days and/or the account goes into arrears, the file will be transferred to Tangerines Account Recovery team in the case of mortgages, HELOC, ULOC and loans and our collection vendor AIC for credit card.

For mortgages/HELOC and other lending products involved in the estate already in arrears, the EAM will make the initial attempt to recover funds to bring the account into good standing. If the Account is still in arrears after 30 days the file will be transferred to Tangerines Account Recovery team in the case of mortgages, HELOC, ULOC and loans and our collection vendor AIC for credit card.

Authorized to make decisions with regards to estate settlement up to $100,000; in accordance with the Processes and Procedures manual

Provide guidance to executors on the necessary documentation for executors to settle their Estates, which include assisting in the preparation of their letter of direction, Indemnity Agreement and Affidavits.

Liaise with the Legal, Risk, Fraud, and Service and Sales when necessary to ensure all documents are validated and complete

Review documents received by executor and Power Of Attorney to ensure that it meets all legal criteria to settle the Estate and designate Power of Attorney while maintaining a high level of accuracy and consistency in document verification

Provide support to frontline staff on all matters related to Estate/POA/RTP/Bankruptcies & consumer proposals

Work collaboratively with Contact Center employees and support executors and estate beneficiaries on all aspects of the estate of a deceased client

Demonstrate effective call control and use of soft skills with each call

Adhere to Quality Service standards in order to maintain and exceed pre-determined service levels while maintaining a 'One and Done' approach

Commit to on-going Estates/POA training and development

Contribute positively and actively in team meetings and discussions with ideas and suggestions

Proficiency using CPA transaction codes to ensure accurate reporting to the Canada Revenue Agency

Responsible for meeting Customer Service levels in relation to e-mails, phone messages and fax enquiries. This is done by ensuring all e-mails, phone messages and fax enquiries are responded to within 1-2 business days

Be fully knowledgeable with respect to Tangerine products, services, policies and procedures.

Contribute to the ongoing process improvements within the CBS Department.

Lead in discussions with clients to understand the immediate financial needs related to estate settlement

Enhance the Executor and estate beneficiaries client experience to ensure that client loyalty is maintained

Work with the Executor, estate beneficiaries on matters related to probate

Support CSL and CRG teams by leading investigation and escalated problem resolution for Estate and POA situations.

Approximately 90% of the day is focused on day to day processing with remainder of the day to assist CBS Senior Account Manager Level 2, CBS Manager or Senior Manager as required

Update procedures and guidelines as new processes are introduced or changed.

Responsible for same day co-ordination (incoming mail, email, assigning, call split, daily sign off)

Responsible for the training/support of new associates

Process and maintain the Estates shared email inbox

Participate in testing and development of training material as required by the business.

Process all Estate/POA/RTP bank Drafts

Responsible for all Estate and POA Draft sign off for 100K and above for all EAM's
Skills you need to Succeed?
University or College Degree in a business discipline is an asset

Minimum 2-3 years of work related experience preferably in Financial Services, consumer loans and/or mortgages including those insured by Canada Mortgage and Housing Corporation

Completion or enrollment in Estates Planning/Settlement, CSC or related courses would be considered an asset

Call Centre experience is required

2-3 years of Sales experience required for funds retention and product cross-sell conversations

Detailed working knowledge of estate administration typically obtained through a minimum of 1-2 years of experience

Developed knowledge of current tax, trust and family law legislation and other relevant regulatory requirements sufficient to understand impact upon Tangerine risk

Be fully knowledgeable and staying current with respect to all Tangerine products, services, policies and procedures.

Exceptional writing skills sufficient to prepare detailed descriptions, explanations utilizing specialized estates terminology

Exceptional organizational skills, particularly the ability to prioritize in order to meet multiple deadlines and handle multiple tasks

Excellent communication and interpersonal skills to interact with a wide range of individuals; demonstrated tact, diplomacy and discretion

Professional proficiency in all aspects of the business

Proficient knowledge of Tangerine Legal guidelines

Bilingualism (French/English) is an asset

Proficient customer service and sales skills including ability to discuss product options and features within company guidelines

Strong verbal and written communication skills

Knowledge of required PC software and mainframe applications and Microsoft Office applications. Ability to efficiently use multiple software applications simultaneously

Strong analytical and problem solving skills with the ability to match the correct solution to meet the client's needs ensuring clients' expectations are met or exceeded

Strong interactive and presentation skills sufficient to convey information on issues requiring policy interpretation, in addition to providing factual and procedural advice

Developed influencing skills to resolve distinct differences of opinion

Self-planning skills sufficient to schedule, organize and complete assignments according to established work plans

Ability to adapt to changing needs and priorities

High degree of independent judgment, discretion and initiative
What's in it for you.
You'll be part of a diverse, collaborative, innovative, and high-performing team

We offer a competitive rewards package​​​​​​​

Performance bonus, Share Ownership Program, and Pension Plan Matching

Health Benefits from day one!

Office perks: free healthy snacks (chocolate is healthy, right?) subsidized on-site cafeteria and parking

You will enjoy work life balance, team events, and opportunities to volunteer in the community.

Your career matters! You will have access to career development and progression opportunities.
Location(s): Canada : New Brunswick : Moncton || Canada : Ontario : North York
At Tangerine we value the unique skills and experiences each individual brings to the team, and are committed to creating and maintaining an inclusive and accessible environment. If you require accommodation during the recruitment and selection process, please let our Recruitment team know.