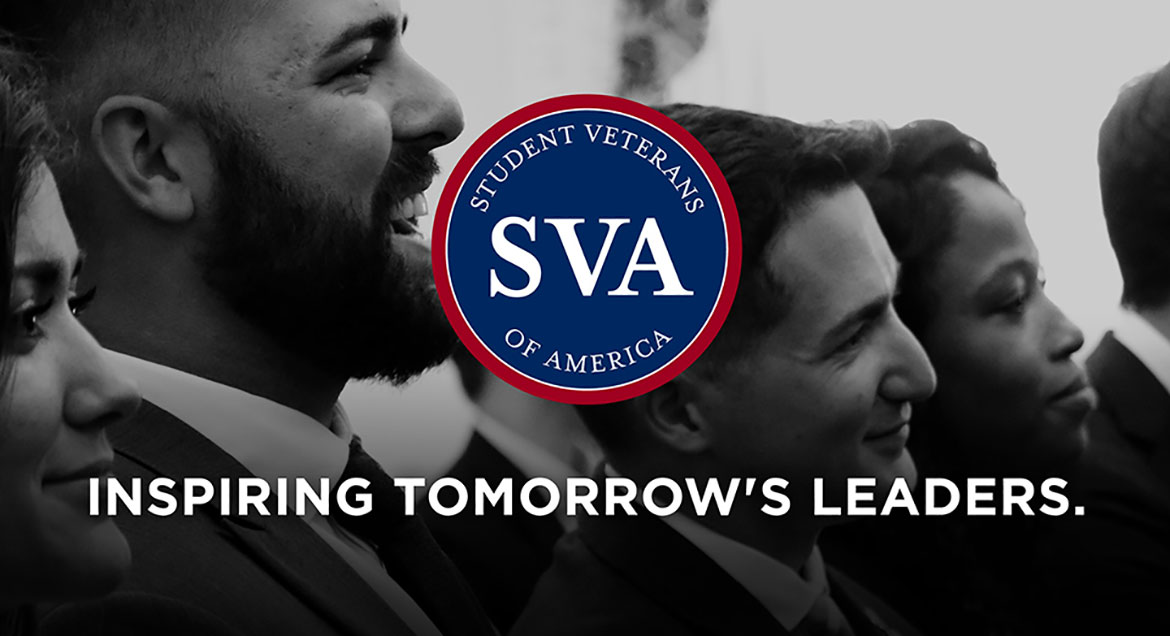 Job Information
Jack Link's

Director of Engineering

in

Minneapolis

,

Minnesota
When it comes to being wild, we know a thing or two. We're not afraid of trying something new or the hard work it takes to make it happen. It's in our DNA. We've turned a family recipe into a new snacking category. And the wilderness into the world's largest meat snack business, that's still proudly family owned and operated. We're a company built by innovators, and are driven to not only satisfy your hunger, but to also feed your journey – whether that journey is on the road, on the run, at the campground, at the playground, in the office or in the moment. It's a journey we share with you. It's the journey forward of our people, of our communities, of our category…with a reverence for quality and an irreverence for the status quo. At Jack Link's Protein Snacks, we see every moment of every day as an opportunity to move forward, to forge new ground. To realize our vision of becoming the World's #1 Protein Snack Company. We never give up. You never give up Together, we keep going. Are you wild enough to join us? Jack Link's Protein Snacks is a global leader in snacking and the No. 1 meat snack manufacturer worldwide. Family-owned and operated with headquarters in Minong, Wisconsin, Jack Link's Protein Snacks also has a large corporate hub in Downtown Minneapolis, Minnesota. The company is made up of over 4,000 passionate team members, across 11 countries, who share an uncompromising commitment to delivering awesome products and feeding the journey of those who move things forward. The Jack Link's Protein Snacks portfolio of brands includes, Jack Link's, Lorissa's Kitchen, MATADOR Jerky, BiFi and Peperami.
The Director of Engineering role is responsible for the successful execution of the company's business strategy through development, deployment, and performance of all engineering & automation related strategies.  This role will focus on strategic development and operation of the automation practice and implementation for corporate plants & distribution centers.  Position will be responsible for establishing best practices and frameworks, managing and growing the Automation team, optimizing  COG's using technology and process improvements. The position will work closely with operations leadership and stakeholders in other departments in order to identify, recommend, develop, implement, and support engineering & automation-oriented solutions to optimize business processes & overall company performance. 
The Director of Engineering role requires experience in projects across engineering disciplines and manufacturing technologies.  The Director will be a thought leader, responsible for driving a culture of innovation to stay ahead of competitors and develop cutting edge improvements for the organization from both a short-term and long-term basis.  This key leader will also be responsible for the development of our technology vision and ensuring it is appropriately applied to capital projects, plant modifications or other enhancements.
Position will lead the Jack Link's engineering team to develop automation projects in collaboration with sites and other functions/colleagues and will also provide hands-on support for implementation as needed. They will have a sense of urgency and drive to assure project milestones are completed in accordance with agreed plans. 
PRIMARY ROLE FOCUS:
•    Manage, direct and support the Jack Link's Engineering team (4-6 direct reports)
•    Strategic guidance and mentoring
•    Engineering and Automation growth and development
•    Project specific design, planning, execution and implementation
•    Implementation of technologies, and planning for both short- & long-term risk and growth
DESIRED BEHAVIORS:
•   Seek and develop capabilities to act on external insights to drive competitive advantage
•    Works collaboratively and cooperatively with project teams to work through solutions
•    Proactively identify opportunities for mentoring and coaching of resources to help them be successful
•    Provides recommendations in a concise and unambiguous way
•    Leads and collaborates with project teams to work through solutions
•    Provides situational and technical context for recommendations with the intent to foster understanding
•    Positions risk by helping project teams understand pros/cons, potential mitigation strategies, and opportunities that exist
REQUIRED EDUCATION AND EXPERIENCE:
•     Bachelor's Degree or Masters in Industrial, Electrical, or Mechanical Engineering
•     Minimum 10 years of experience in manufacture engineering, process automation and optimization.
•     5+ Years of experience with CPG related robotics and automation solutions with a track record of successful implementations
•     Highly seasoned in developing, leading and implementing capital projects
•     Experience in CPG manufacturing and USDA regulations in the industry is preferred
•     Experience in Lean Six Sigma, Overall Equipment Effectiveness (OEE), and AGILE development
 DUTIES AND RESPONSIBILITIES:
To be successful in this role individual will need to be an influencer and capable of working effectively with leaders across multiple teams.  You need to be a proven team leader, engineering leader, diligent project manager, communicator, influencer, and problem solver.
•      Manage large, complex projects and initiatives, deal with ambiguity and be responsible for embracing Jack Link's commitment to customers, customer service and sales.
•      Manage a team of Industrial and Process Engineers as well as Project Managers
•      Manage and improve facility and field engineering processes utilizing lean methodologies
•      Cost estimating and developing budgets for projects
•      Analyzing and managing project risk
•      Participates as a member of the senior leadership team of the Business Unit to develop, formulate, and execute both long and short-range operating plans, policies, programs and objectives
•      Develop performance goals and objectives for direct staff that are aligned with organizational goals
•      Provide leadership in process improvement initiatives with cross-functional enterprise teams
•      Lead the Automation Engineering function supporting mission critical Automation Systems in the manufacturing of commercial LSI products at multiple sites.
•      Support Manufacturing and Operations by providing strategic direction and tactical support. Troubleshoot day-to-day issues, assigning personnel as necessary to provide comprehensive solutions.
•      Collaborate with the plant network on development and implementation of strategy for application of advanced automation and continuous improvement of automated systems in alignment with business value and network needs and priorities.
•      Ensure that process automation activities are handled in accordance with current regulations governing safety, environmental protection, energy conservation, quality and other regulatory requirements.
•      Manage installation of complex and large-scale automation projects including the development of SOWs, testing and acceptance criteria, and project management of construction
•      Track project progress and automation success through data mining and developing KPIs and automated reporting; identify areas of opportunity to improve OEE
•      Developing and implementing large-scale automation technology for brownfield and greenfield sites to enhance operational efficiencies, OEE, and increase productivity.
SKILLS:
•      Excellent Excel skills including report creation from large datasets and multiple data sources
•      Proficiency in CAD or similar software
•      Demonstrated ability to drive change / process improvement
•      Ability to manage multiple tasks at one time
•      Thrives in a fast paced energetic and entrepreneurial environment
•      Strong analytical decision-making, influence and communication skills
•      Demonstrate leadership, problem solving, presentation, and employee motivational skills
•      Excellent problem-solving and quantitative skills.
•      Superior leadership and team building skills with a demonstrated track record of leading teams to superior results
•      Solid working knowledge of operational and capital budgeting
•      Establishes playbooks to drive process and consistent outcomes for repeated tasks
•      Ability to take technologies from prototype to production, building a roadmap of capabilities including developing, testing and deploying automation technologies on a large-scale.
•      Ability to work across functions and disciplines to ensure full support and alignment to improve the compliance and efficiency of manufacturing activities
TRAVEL REQUIREMENTS:
·      Approximately 30%-40% travel depending on business needs
PHYSICAL DEMANDS:
The physical demands described here are representative of those that must be met by an employee to be successfully perform the essential functions of this job.  Reasonable accommodations may be made to enable individuals with disabilities to perform the essential functions.
While performing the duties of this job the employee is regularly required to stand, walk, use hands to finger, handle, or feel, lift and/or move up to 25 pounds, and talk or hear.  The employee is occasionally required to sit, and reach with hands and arms.  The employee must occasionally lift and/or move up to 50 pounds.  Specific vision abilities required by this job include close vision.
WORK ENVIRONMENT:
The work environment characteristics described here are representative of those an employee encounters while performing the essential functions of this job. The work environment is a plant / office setting with varying degrees of temperatures and noise levels. Exposure to manufacturing equipment movement and wet / slippery floors. Travel may be required.
Equal Employment Opportunity Employer
Jack Link's is an equal opportunity employer and all qualified applicants will receive consideration for employment without regard to race, color, religion, sex, sexual orientation and gender identity, national origin, disability status, protected veteran status, or any other characteristic protected by law.
E-Verify
Jack Link's provides the Social Security Administration (SSA) and, if necessary, the Department of Homeland Security (DHS), with information from each new Team Member's Form I-9 to confirm work authorization. IMPORTANT: If the Government cannot confirm that you are authorized to work, we are required to provide you written instructions and an opportunity to contact SSA and/or DHS before taking adverse action against you, including terminating your employment. We do not use E-Verify to pre-screen job applicants or to re-verify current employees and may not limit or influence the choice of documents presented for use on the Form I-9. In order to determine whether Form I-9 documentation is valid, we use E-Verify's photo screening tool to match the photograph appearing on some permanent resident and employment authorization cards with the official U.S. Citizenship and Immigration Services' (USCIS) photograph. If you believe that Jack Link's has violated our responsibilities under this program or has discriminated against you during the verification process based upon your national origin or citizenship status, please call the Office of Special Counsel at 1-800-255-7688 (TDD: 1-800-237-2515).
Disclaimer:
This job description is intended to generally describe the nature and level of work to be performed by employees in this position.  It is not intended to be construed as an exhaustive list of all responsibilities and skills required of employees performing this role.
All your information will be kept confidential according to EEO guidelines.