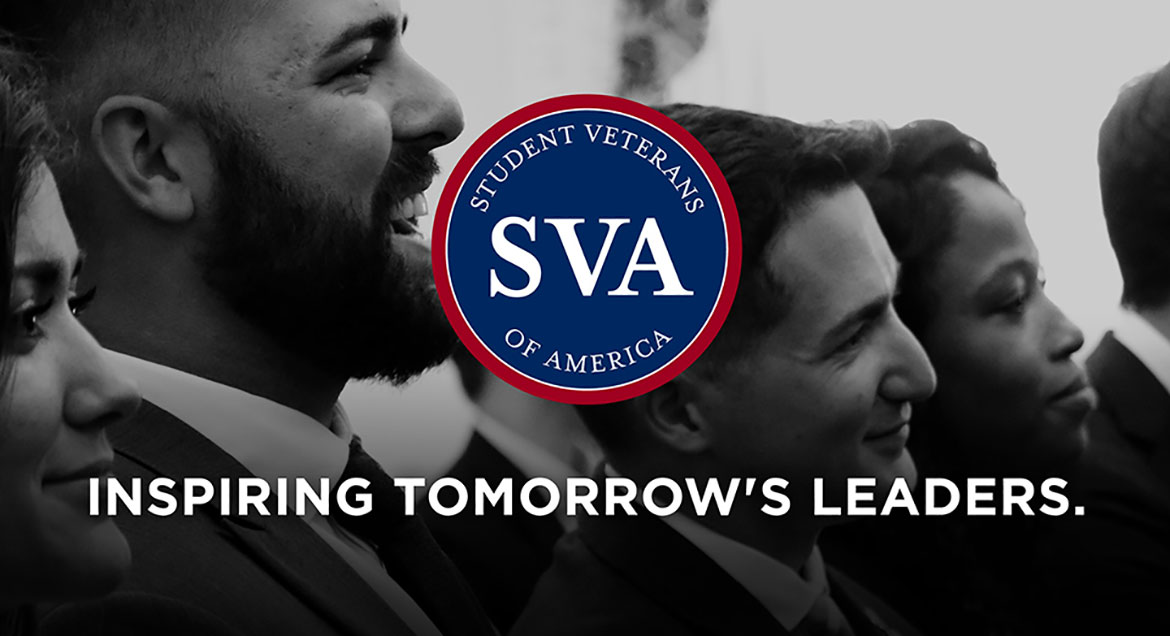 Job Information
Merck

Livestock Intelligence Solutions Support Senior Specialist (Texas, Kansas, Nebraska, New Mexico, Oklahoma)

in

Lincoln

,

Nebraska
Job Description
Subject to applicable law, all prospective hires will be required to demonstrate that they have been fully vaccinated for COVID-19 or intend to be vaccinated for COVID-19 by November 1, 2021, or qualify for a medical or religious accommodation to this vaccination requirement. Hired candidates who are not vaccinated by November 1, 2021, and who have not been approved for a legally-required medical or religious accommodation will be subject to disciplinary action up to and including termination of employment, subject to applicable law.
Allflex Livestock Intelligence, part of our Animal Health, is the world leader in the design, development, manufacturing, and delivery of solutions for animal identification, monitoring and traceability. Our data-driven solutions are used by farmers, companies, and countries to manage hundreds of millions of animals worldwide. By putting intelligent, actionable management information into farmers' hands, our solutions empower them to act in a timely manner to safeguard their animals' health and wellbeing, while achieving optimal production outcomes for a healthy food supply.
As the largest provider of animal identification technology, we meet growing customer needs by providing over 500 million tags for identifying, tracking and monitoring animals every year and we monitor over 5.5 million cows daily, which allows access to real-time, actionable data and insights to help improve or enhance animal management and health outcomes.
With over 60 years of experience and around 1,900 team members worldwide, we have a global network of experts, each with a great depth of experience and unparalleled knowledge, who provide a valuable resource to farmers, companies, and countries. Allflex Livestock Intelligence has manufacturing and technology subsidiaries in North America, Europe, Israel, South America, China, Australia, and New Zealand. Our products are distributed in over 100 countries.
Job Description:
Intelligence Solutions Support Sr Specialist will support our sales staff, distributors, and customers as well as document and provide feedback to our engineering teams. Intelligence Solutions Support Sr Specialist will also provide on-site, and remote troubleshooting, installation commissioning and training for all Intelligence Solutions.
Primary Responsibilities
Assist with system setup and configuration.

Remote and on-site troubleshooting.

Remote training and review of system operation.

Maintenance of PC and (ALI) Allflex Livestock intelligence products including software upgrades.

Assist distribution installers and provide onsite and remote support.

Organized with the ability to successfully manage multiple tasks.

Weekend and evening phone support.

Weekend installation and commissioning support

Document software and hardware issues.

Document warranty related issues.

Develop training materials

Solutions support for sales prospects regarding technical information and reports.

Assist with testing, quality control and documentation.

Work with sales to create or verify site layouts for ID & monitoring equipment

Log call in CRM for failure analysis and escalation
Working Conditions:
Working around livestock in open areas, pens, alleyways, and harvest facilities.

Inclement weather

Possible exposure to blowing dust, chemical fumes, and cleaning solvents

Occasional lifting of up to 75lbs

Standing for long periods

The use of ladders and other types of equipment

Travel expectations: 40-50 % Travel Shift (if applicable)
Qualifications and Skills Required:
Bachelor's or associate degree with production agriculture or technical focus.

Experience in communicating complex technical solutions and presenting benefits of a product or service to livestock producers.

Working knowledge of LF RFID systems and understanding of UHF RFID technology

An understanding of production agriculture and/or animal health or food safety programs.

Excellent computer skills, in particular Microsoft Office, and experience with on-farm herd management software and source verification programs.

Excellent written and oral communications skills.

Ability to work both individually and in a team environment.

Excellent organization skills and ability to multitask and take on new responsibilities.

Ability to manage multiple projects and prioritize accordingly.

Willingness to assist with animal identification programs.

Valid U.S. motor vehicle driver's license without restriction.
Leadership Behaviors:  
Foster Collaboration 

Build Talent 

Focus on the Customer 

Demonstrate Ethics and Integrity 

Drive Results   

Make Rapid Disciplined Decisions 

 
Professional Competencies:  
Working across boundaries 

Productive Communication    

Problem Solving 

Strategic Thinking 

  
Core Commercial Functional Competencies:  
Account Management 

Customer & Market Insights 

Product Knowledge and Portfolio Management 

Lifecycle Management 

Customer Engagement 

Regulatory and Compliance Knowledge 
Sub-Functional Commercial Competencies:  
Business Development Strategy and Execution  

Due Diligence 

Communications Management 

Sales Acumen 

Sales Force Educations 

Talent Management 
Our Animal Health Division is a trusted global leader in veterinary medicine, dedicated to preserving and improving health, well-being, and performance of animals and the people who care for them. We are a global team of professionals working together to make a positive difference in animal care and the world's food supply and have a deep sense of responsibility towards our customers, consumers, animals, society, and our planet.
Through our commitment to The Science of Healthier Animals®, we offer veterinarians, farmers, pet owners and governments one of the widest ranges of veterinary pharmaceuticals, vaccines and health management solutions and services as well as an extensive suite of digitally connected identification, traceability and monitoring products. We invest in dynamic and comprehensive R&D resources and a modern, global supply chain. We are present in more than 50 countries, while our products are available in some 150 markets.
Who we are …
We are known as Merck & Co., Inc., Kenilworth, New Jersey, USA in the United States and Canada and MSD everywhere else. For more than a century, we have been inventing for life, bringing forward medicines and vaccines for many of the world's most challenging diseases. Today, our company continues to be at the forefront of research to deliver innovative health solutions and advance the prevention and treatment of diseases that threaten people and animals around the world.
What we look for …
In a world of rapid innovation, we seek brave Inventors who want to make an Impact in all aspects of our business, enabling breakthroughs that will affect generations to come. We encourage you to bring your disruptive thinking, collaborative spirit and diverse perspective to our organization.
NOTICE FOR INTERNAL APPLICANTS
In accordance with Managers' Policy - Job Posting and Employee Placement, all employees subject to this policy are required to have a minimum of twelve (12) months of service in current position prior to applying for open positions.
If you have been offered a separation benefits package, but have not yet reached your separation date and are offered a position within the salary and geographical parameters as set forth in the Summary Plan Description (SPD) of your separation package, then you are no longer eligible for your separation benefits package. To discuss in more detail, please contact your HRBP or Talent Acquisition Advisor.
Current Employees apply HERE (https://wd5.myworkday.com/msd/d/inst/1422$1533/rel-task/3001$14.htmld)
Current Contingent Workers apply HERE (https://wd5.myworkday.com/msd/d/task/1422$4020.htmld)
US and Puerto Rico Residents Only:
Our company is committed to inclusion, ensuring that candidates can engage in a hiring process that exhibits their true capabilities. Please click here (https://survey.sogosurvey.com/r/aCdfqL) if you need an accommodation during the application or hiring process.
For more information about personal rights under Equal Employment Opportunity, visit:
EEOC Poster (https://www.dol.gov/sites/dolgov/files/ofccp/regs/compliance/posters/pdf/eeopost.pdf)
EEOC GINA Supplement​
OFCCP EEO Supplement (https://www.dol.gov/ofccp/regs/compliance/posters/pdf/OFCCP_EEO_Supplement_Final_JRF_QA_508c.pdf)
Pay Transparency Nondiscrimination
We are proud to be a company that embraces the value of bringing diverse, talented, and committed people together. The fastest way to breakthrough innovation is when diverse ideas come together in an inclusive environment. We encourage our colleagues to respectfully challenge one another's thinking and approach problems collectively. We are an equal opportunity employer, committed to fostering an inclusive and diverse workplace.
Search Firm Representatives Please Read Carefully
Merck & Co., Inc., Kenilworth, NJ, USA, also known as Merck Sharp & Dohme Corp., Kenilworth, NJ, USA, does not accept unsolicited assistance from search firms for employment opportunities. All CVs / resumes submitted by search firms to any employee at our company without a valid written search agreement in place for this position will be deemed the sole property of our company. No fee will be paid in the event a candidate is hired by our company as a result of an agency referral where no pre-existing agreement is in place. Where agency agreements are in place, introductions are position specific. Please, no phone calls or emails.
Employee Status:
Regular
Relocation:
Domestic
VISA Sponsorship:
No
Travel Requirements:
75%
Flexible Work Arrangements:
Remote Work
Shift:
Valid Driving License:
Yes
Hazardous Material(s):
Number of Openings:
1
Requisition ID: R142904