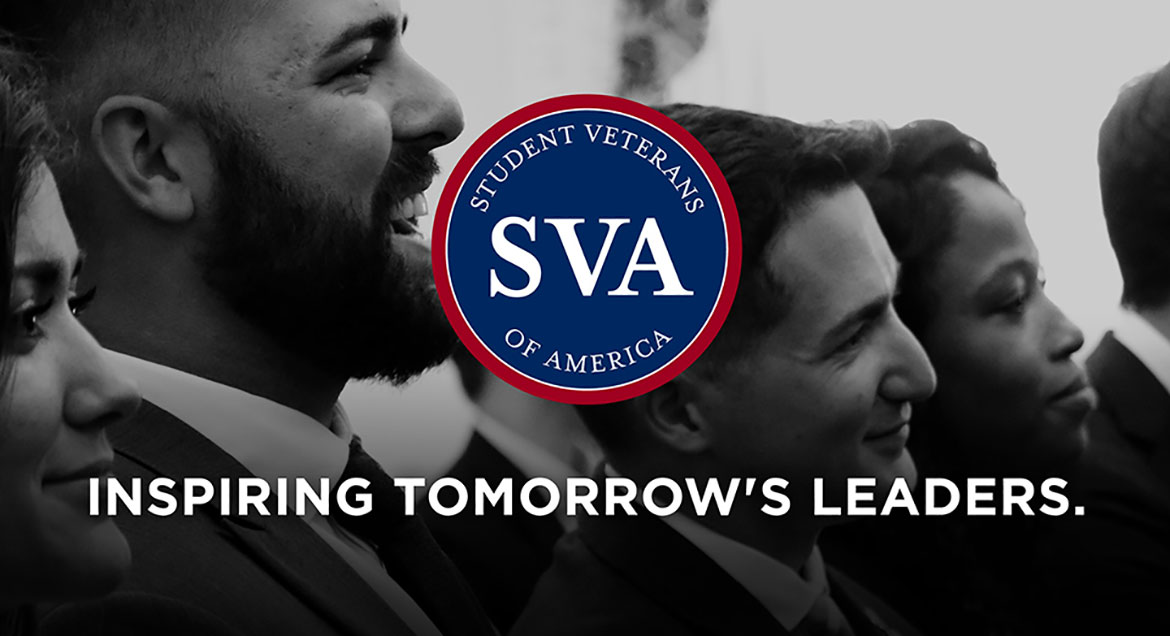 Job Information
State of Michigan

Auditor 9-P11 - Tribal Gaming

in

Lansing

,

Michigan
Auditor 9-P11 - Tribal Gaming
Print (http://agency.governmentjobs.com/michigan/job_bulletin.cfm?jobID=3808228&sharedWindow=0)
Apply
Auditor 9-P11 - Tribal Gaming
Salary
$22.16 - $38.16 Hourly
Location
Lansing, MI
Job Type
Permanent Full Time
Remote Employment
Flexible/Hybrid
Department
Treasury - Gaming Control Board
Job Number
2707-22-24-A-AUD-113, 114
Closing
12/14/2022 11:59 PM Eastern
Bargaining Unit
NON-EXCLUSIVE REPRESENTED EMPLOYEE (NERE)
Description

Benefits

Questions
Job Description
The Auditor 9-P11 located in the Tribal Gaming section supports the oversight responsibilities of the Michigan Gaming Control Board (MGCB) as prescribed in the Tribal-State Class III Gaming Compacts and related Consent Judgments. Plans and performs financial and compliance audits and reviews of Class III gaming at tribal casinos operating pursuant to the Indian Gaming Regulatory Act of 1988, Tribal-State Class III Gaming Compacts, and related Consent Judgments. Conducts risk assessments and analytical procedures, evaluates and tests internal controls, analyzes records and data, and performs observations, inquiries, substantive tests of transactions, and other audit and review procedures. Assists in the development of audit and review programs, procedures, and strategies and prepares or assists in the preparation of formal audit and review reports.
The Michigan Gaming Control Board (MGCB) is a state agency dedicated to ensuring the conduct of fair and honest gaming. Our agency continues to change and adapt to meet new challenges by regulating several new forms of gaming including onsite sports betting at the Detroit casinos, internet gaming, internet sports betting, fantasy sports, and mobile wagering for pari-mutuel horse racing in 2020. MGCB ensures fair and honest gaming to protect the interests of citizens of the State of Michigan.
As an employer, MGCB will promote and foster an inclusive environment that values diversity, promotes equity in all operations and decisions, and celebrates multiple approaches and points of view. We are committed to employee development, promotional, and growth opportunities as an agency by offering career development plans, mentoring programs, and training to cultivate an atmosphere in which employees thrive while working toward future goals. The Michigan Gaming Control Board will consider requests for alternative and hybrid work schedules based on the operational needs of the work area.
The Michigan Gaming Control Board is proud to be an equal employment workplace that values inclusion & diversity. In an effort to minimize implicit bias, MGCB is protecting applicant personal identifying information. Please include detailed education and experience in the online application for review and refrain from adding personal information.
Position Description (https://MCSC.state.mi.us/AgencyPDFs/TGAPD.pdf)
View the job specification at: http://www.michigan.gov/documents/Auditor_12102_7.pdf
Required Education and Experience
Education
Possession of a bachelor's degree with at least 24 semester (36 term) credits in accounting.
Experience
Auditor 9
No specific type or amount is required.
Auditor 10
One year of professional experience auditing accounting, financial, and operations records equivalent to an Auditor 9.
Auditor P11
Two years of professional experience auditing accounting, financial, and operations records equivalent to an Auditor, including one year equivalent to an Auditor 10.
Alternate Education and Experience
Possession of a Certified Public Accountant certification (CPA) may be substituted for one year of experience at the P11 level.
OR
Possession of a Certified Management Accountant certification (CMA) may be substituted for six months of experience at the P11 level.
OR
Possession of a Certified Internal Auditor certification or a Certified Information System Auditor certification may be substituted for one year of experience at the P11 level for positions responsible for internal auditing.
OR
Possession of a bachelor's degree with 24 semester credits (36 term) in finance, information systems, or management may be substituted for the education for positions responsible for internal auditing.
Additional Requirements and Information
** REQUIRED INFORMATION: Employment in the state classified service demands a high degree of loyalty and imposes high ethical standards on employees to ensure the integrity of state government and maintain effective services. All employees must meet these ethical standards and all appointing authorities are obligated to enforce these ethical standards.
As part of this effort all employees are required to report any possible conflict of interest, please review the information and be prepared to respond to questions related to the information in your application.
Ethical Standards and Conduct (Note: you do not need to fill out the form)
Click below to review applicable policies and requirements:
Conflict of Interest (Download PDF reader) (Download PDF reader)
Prohibited Gaming Related Activities (Download PDF reader) (Download PDF reader)
Michigan Gaming Control & Revenue Act Employment Requirements (MCL 432.204 (10)-(16))
The Board also conducts a personal reference screening, criminal background check, drug testing and federal and state tax transcript, including fingerprinting candidates prior to a conditional offer of employment.
Civil Service Rule 2-7 requires that all persons who are not currently state employees submit to and pass a pre-employment drug test which must be administered within 24 hours of a conditional offer, or the offer may be rescinded. It is considered a refusal to test if an applicant fails to provide a sufficient sample within the allotted time. In accordance with Civil Service Regulation 2.07, an individual may be sanctioned from applying to State of Michigan vacancies, permanently or up to (3) three years, should you fail to pass/submit to the pre-employment drug test. Under Civil Service Regulation 3.06, you may be sanctioned from applying to positions with the State of Michigan, if you make any false statements or omissions of a material fact during the selection process.
State employment also offers rewarding careers where you can help Michiganders enjoy better lives. Many State of Michigan jobs offer alternate work schedules and remote-work options that can help give the flexibility you need. In 2022, Forbes ranked the State of Michigan in the Top 10 of America's Best Employers For New Grads (https://www.forbes.com/lists/best-employers-for-new-grads/?sh=5be036b2203a) and as the #1 employer for new grads in government services. More details on benefits for our new hires are below:
Rewarding Work: State of Michigan jobs allow you to serve Michiganders in many different ways depending on your interests and skills. Help preserve and protect our environment and the public health; enforce state laws and regulations; advocate for children, families, and victims of discrimination; support our state's military and veterans; rebuild our state's infrastructure; or support other state agencies through our fiscal, IT, and HR systems.
Insurance Benefits: The State of Michigan offers health, mental health, dental, and vision insurance to eligible career employees, their spouses, and their children. The state also covers a life-insurance benefit of two times employees' annual salary (up to $200,000). The state also offers long-term-disability insurance that can provide continuing benefits if an injury or illness prevents employees from working. More information is available at www.mi.gov/employeebenefits.
Retirement Programs: The State of Michigan offers 401(k) and 457 plans for new hires to save for retirement. The state will automatically contribute an amount equal to 4% of your pay to a 401(k) account. The state will also match up to 5% of your pay if you contribute to your 401(k) account. Your contributions vest immediately, and the state's contributions fully vest after just 4 years. More information is available at http://www.mi.gov/orsstatedc.
Vacation and Sick Leave: Eligible full-time employees receive between 15 and 35 personal days and 13 sick days per year that may be rolled over to the following year if not used. Eligible employees also receive an additional day each year for community service or school functions.
Paid Parental Leave: Eligible employees can take 12 weeks of paid leave immediately after a birth or adoption to allow needed time together at home with a new child.
Paid Holidays: Eligible employees receive 13 or 14 paid holidays each year including New Year's Eve and Day, Martin Luther King Jr. Day, Presidents' Day, Memorial Day, Juneteenth, the Fourth of July, Labor Day, Election Day, Veterans Day, Thanksgiving, Thanksgiving Friday, Christmas Eve and Day.
Bonus Programs: Eligible employees with five years of service also receive annual longevity bonuses that grow as seniority increases. Some positions also may qualify for recruitment, retention, and performance bonuses or other special pay premiums.
Military Pay Differential: Employees in the guard or reserves may also qualify for supplemental pay benefits if miliary pay during qualifying duty is less than normal state pay. Prior military service may also allow seniority credits to accelerate eligibility for longevity bonuses and additional personal leave accrual.
Tax-Advantaged Programs: In addition to 401(k) and 457 retirement accounts, the state also offers flexible spending account (FSA), health savings account (HSA), and qualified transportation fringe benefit (QTFB) programs that can help you save money by reducing your taxable income.
Student Loan Forgiveness: Working for the State of Michigan may allow you to participate in programs that forgive the balance of qualifying student loans. Information (https://studentaid.gov/manage-loans/forgiveness-cancellation) to help determine if you could qualify is available from the U.S. Department of Education.
Tuition Reduction: Some colleges and universities offer savings to eligible employees and family members to further their education while working for the State of Michigan.
Professional Development: To help develop your career, programs are available to apply for reimbursement of up to $2,000 a year for education and training for college course credits and non-degree programs.
Alternative and Remote Work Schedules: Depending on the nature of their duties, many state jobs offer flexible work schedules and remote or hybrid telecommuting options that can help obtain the work-life balance that you seek.
Great Lakes and Great Times: Michigan boasts four Great Lakes, 11,000 inland lakes, 36,000 miles of rivers and streams, 20 million acres of forests, 100 state and national parks and recreation areas, 1,300 miles of bike trails, 6,500 miles of snowmobile trails, the second-most ski areas in the nation, 650 public golf courses, 600 campgrounds, and an international dark-sky park—just for starters. Our cities offer concerts and cultural events, storied sports teams, education hubs, vibrant downtowns, one-of-a-kind craft beverages, and renowned restaurants for every appetite. From urban centers to beach towns to the great outdoors, the opportunities are endless. With your state salary and benefits and Michigan's affordable cost of living, you can explore all that Michigan has to offer.
Updated: 11/14/2022
01
AUDITOR - Do you possess a bachelor's degree or higher?
Yes

No

02

AUDITOR - Do you possess at least 24 semester (36 term) credits in ACCOUNTING? Please attach a copy of your official college transcripts.

Yes

No

03

AUDITOR - Please select your level of experience.

None to one year of post-degree professional experience auditing accounting, financial, and operations records.

One to two years of post-degree professional experience auditing accounting, financial, and operations records.

Two to three years of post-degree professional experience auditing accounting, financial, and operations records.

Three or more years of post-degree professional experience auditing accounting, financial, and operations records OR Possession of a Certified Public Accountant certification (CPA) OR Six months of professional experience auditing accounting, financial, and operations records and possession of a Certified Management Accountant certification (CMA).

04

Please select your level of experience in casino auditing.

One year or less

One to two years

Two to three years

Three years or more

05

Please describe your experience in casino auditing.

06

Please select your level of experience analyzing financial information.

One year or less

One to two years

Two to three years

Three years or more

07

Please describe your experience analyzing financial information.

08

Are you willing to engage in occasional travel to MGCB office locations in Detroit or Lansing and/or other locations that may be necessary to perform your assigned duties?

Yes

No

09

Did you read the Position Description, in particular, Section 18 (environmental conditions) included in the posting?

Yes

No

10

Did you read the Position Description, in particular, Section 23 (essential duties) included in the posting? Are you able to perform the essential duties of this position, with or without accommodations?

Yes

No

11

Are you current on the filing and/or payment of all federal and state taxes?

Yes

No

12

If no, please explain.

13

Do you have any outstanding federal or state tax liabilities?

Yes

No

14

If yes, please explain.

15

During the one year immediately preceding this application, have you held any direct or indirect interest in, or any employment by, a person who is licensed to operate a casino under the act or in another jurisdiction, a person who has an application to operate a casino pending before the board or any other jurisdiction, or a casino enterprise?

Yes

No

16

Are you a current Michigan Gaming Control Board employee?

Yes

No

17

Please copy and paste your cover letter in the field below. Do not include your name, address or other personal information in this section. This is the primary source for the initial review of your application.

18

Please copy and paste your resume in the field below. Do not include your name, address or other personal information in this section. This is the primary source for the initial review of your application.

19

Did you attach your official college transcripts? (Failure to do so may result in your application being screened from the process)

Yes

No

Required Question
Agency
State of Michigan
Address
400 South Pine Street Lansing, Michigan, 48909
Phone
(800) 788-1766 State of Michigan is an Equal Opportunity Employer
Website
https://www.governmentjobs.com/careers/michigan
Apply
Please verify your email address Verify Email