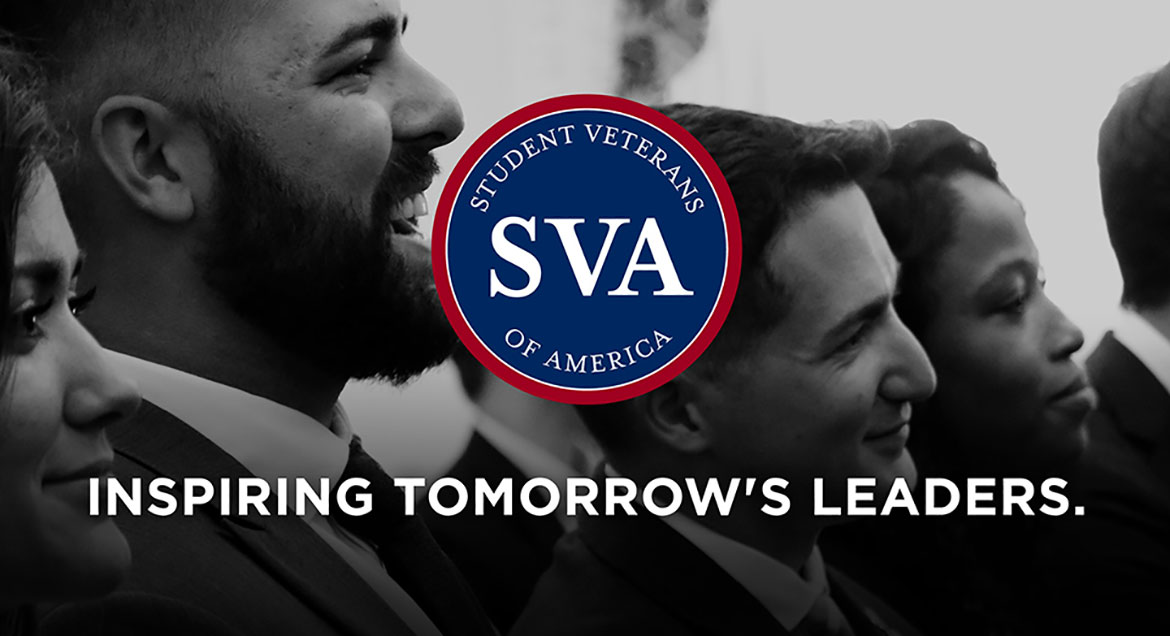 Job Information
Memorial Healthcare System

Specialist - Clinical Ambulatory - Pharm: Administration - OP Pharmacy

in

Hollywood

,

Florida
Summary:
Provides specialized care for medication management by reviewing medication regimens and pharmaceutical needs for patients in ambulatory clinical setting.
Detailed responsibilities:
Educates and counsels patients on medications and explains in detail any and all changes to their regimen. Addresses and resolves potential barriers to patient understanding or medication access and provides patient with a written medication plan. Serves as patient advocate, ensuring that quality care is given.

Reviews medication orders for appropriateness and monitors laboratory parameters to ensure optimal therapy in collaboration with prescribers. Communicates directly with prescriber to optimize therapeutic outcomes, resolve patient s medication-related issues, and give recommendations for changes in drug therapy based on information obtained through patient interviews, and objective monitoring parameters.

Coordinates a transitions of care medication plan for patients transitioning across the continuum of care. Obtains and reviews medication histories and assists in the medication reconciliation process to assess for potential duplicate therapy, inappropriate dosing, or medication omissions and coordinates the dispensing of medications if necessary.

Reviews literature and delivers evidence-based drug information and education to multi-disciplinary team and patients. Serves as subject-matter expert and contributes expertise inter-professional teams.

Provides enhanced patient care through detailed counseling on medications, disease states, and adherence. Monitors patients for the purpose of evaluating and optimizing therapeutic outcomes, drug utilization and patient compliance, detecting and/or minimizing ADR's, eliminating unnecessary drug use and duplication.

Serves as a preceptor and resource to pharmacy residents, students and interns. Actively participates in the development, implementation, and ongoing coordination of pharmacy residency research projects and/or mentors the resident in the preparation of posters, and or national presentations and or publications.

Contributes expertise to multidisciplinary committees/teams in developing protocols/guidelines, pharmacy formulary reviews, and order sets.

Provides drug information and education to providers and staff via presentations, newsletters, formal utilization reviews, and one-on-one interactions.

Participates in continuous quality improvement activities and outcomes research.
Competencies and skills:
Essential:
STANDARDS OF BEHAVIOR: Acts in a manner that supports the standards of communication, respect, privacy, and teamwork by demonstrating a commitment to professional and ethical conduct.

CUSTOMER SERVICE: Demonstrates commitment to service excellence by promptly addressing internal/external customer issues/requests, resolving concerns while maintaining a professional image and behavior to build and enhance the patient/family/customer experience.

ACCOUNTABILITY: Accepts ownership of job roles and specific assignments/goals; works independently, takes responsibility for own actions; admits mistakes and judgment errors; and accepts constructive feedback. Connects personal work results to the accomplishment of team and organizational goals.

RESPONDING TO CHANGE: Accepts change and adapts in a positive and productive manner; handles unexpected situations and changes in direction calmly and with confidence. Views new assignments and job responsibilities as an opportunity for growth.

DRUG INFORMATION AND PATIENT EDUCATION: Designs and delivers drug information and patient education.

PHARMACEUTICAL CARE: Provides pharmaceutical care to patients.

MEDICATION USE EVALUATION: Conducts medication use evaluation studies.

DEVELOPING RELATIONSHIPS: Builds positive and productive business relationships with individuals and groups.

DISEASE MANAGEMENT: Applies knowledge of practices and interventions for specific populations with specific conditions.
Education:
Essential:
Education specialization:
Essential:
Credentials:
Essential:
Pharmacist License - FL

Other
Education equivalent experience:
Essential:
Doctor of Pharmacy or BS in pharmacy from an accredited School of Pharmacy.
Other information:
Complexity of Work: Requires critical thinking skills, effective communication skills, decisive judgment and the ability to work with minimal supervision. Must be able to work in a stressful environment and take appropriate action.
Required Work Experience: Three (3) years of experience.
Must be board or specialty certified, or residency trained in one of the following fields: AAHIVP American Academy of HIV Pharmacist, CSP Certified Specialty Pharmacist, BCOP Board Certified Oncology Pharmacist, BCPS Board Certified Pharmacotherapy Specialist, BCACP - Board Certified Ambulatory Care Pharmacist, BCGP - Board Certified Geriatrics Pharmacist, BCIDP - Board Certified Infectious Disease Pharmacist.
Working conditions:
Essential:
Bending and Stooping 60.00%

Climbing 40.00%

Keyboard Entry 100.00%

Kneeling 40.00%

Lifting/Carrying Patients 35 Pounds or Greater 40.00%

Lifting or Carrying 0 - 25 lbs Non-Patient 80.00%

Lifting or Carrying 25.01 lbs - 75 lbs Non-Patient 60.00%

Pushing or Pulling 0 - 25 lbs Non-Patient 60.00%

Pushing or Pulling 26 - 75 lbs Non-Patient 60.00%

Pushing or Pulling 75 lbs Non-Patient 40.00%

Reaching 80.00%

Repetitive Movement Hand/Arm 80.00%

Running 60.00%

Sitting 80.00%

Squatting 80.00%

Standing 80.00%

Walking 80.00%

Audible Speech 80.00%

Hearing Acuity 80.00%

Smelling Acuity 60.00%

Depth Perception 80.00%

Distinguish Color 80.00%

Seeing - Far 80.00%

Seeing - Near 80.00%

Bio hazardous Waste 80.00%

Biological Hazards - Respiratory 40.00%

Biological Hazards - Skin or Ingestion 40.00%

Blood and/or Bodily Fluids 40.00%

Communicable Diseases and/or Pathogens 60.00%

Cytotoxic Chemicals 80.00%

Dust 80.00%

Gas/Vapors/Fumes 60.00%

Hazardous Chemicals 80.00%

Hazardous Medication 80.00%

Latex 80.00%

Computer Monitor 100.00%

Domestic Animals 40.00%

Fire Risk 40.00%

Heating Devices 40.00%

Magnetic Fields 60.00%

Moving Mechanical Parts 80.00%

Needles/Sharp Objects 80.00%

Potential Electric Shock 40.00%

Potential for Physical Assault 40.00%

Radiation 40.00%

Wet or Slippery Surfaces 60.00%
Organizational Profile:
Since its inception in 1953, Memorial Healthcare System has been a leader in providing high-quality healthcare services to South Florida residents. Today, it is one of the largest public healthcare systems in the nation with over 13,000 team members and highly regarded for its exceptional patient- and family-centered care. Memorial's patient, physician and employee satisfaction rates are some of the most admired in the country, and the system is recognized as a national leader in quality healthcare.
Memorial has a reputation as one of Florida's leading healthcare systems and is supported by a distinguished medical staff. In fact, the vast majority of physicians are board certified or board qualified in their specialties and have been trained at many of the nation's finest medical schools and hospitals. Because of its distinguished medical staff and services, Memorial draws patients from South Florida and beyond.
Many prestigious healthcare awards have been earned by Memorial Healthcare System and its facilities. The accolades include: Modern Healthcare magazine's Best Places to Work in Healthcare, Florida Trend magazine's Best Companies to Work for in Florida, 100 Top Hospitals, Consumer Choice Award, Best-Run Hospital, Best Nursing Staff, Best Pediatric Hospital and Best Maternity Hospital.
Disclaimer: This job description is not intended, nor should it be construed to be an exhaustive list of all responsibilities, skills, efforts or working conditions associated with the job. It is intended to indicate the general nature and level of work performed by employees within this classification.
Memorial Healthcare System is proud to be an equal opportunity employer committed to workplace diversity.
Memorial Healthcare System recruits, hires and promotes qualified candidates for employment opportunities without regard to race, color, age, religion, gender, gender identity or expression, sexual orientation, national origin, veteran status, disability, genetic information, or any factor prohibited by law.
We are proud to offer Veteran's Preference to former military, reservists and military spouses (including widows and widowers). You must indicate your status on your application to take advantage of this program.