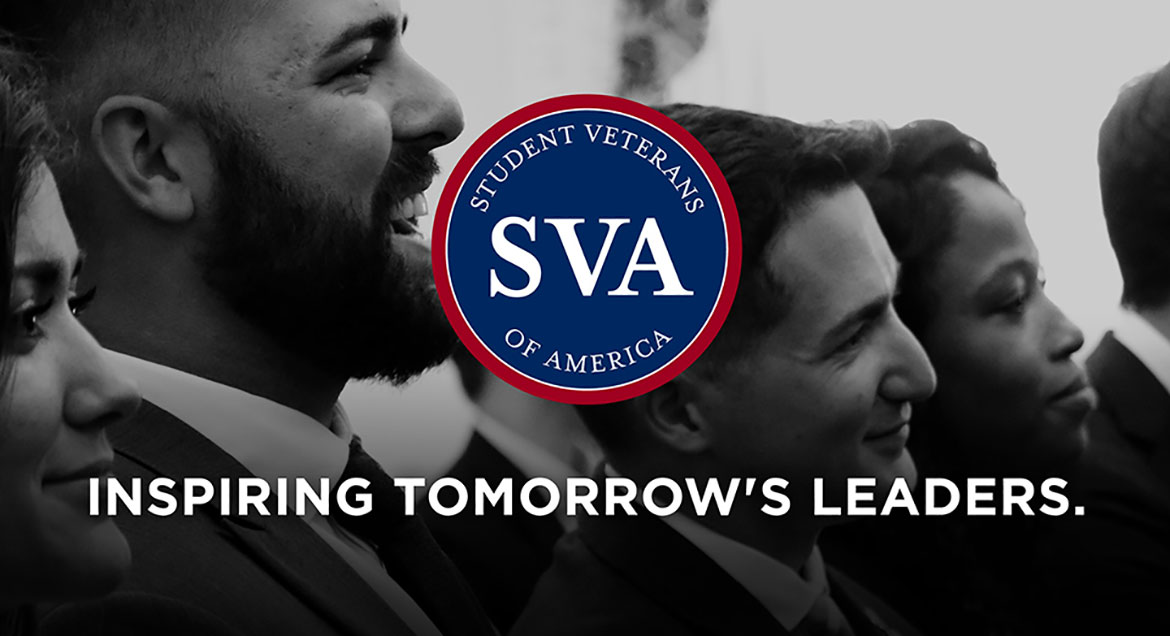 Job Information
Pike Corporation

Engineer III (T-Line)

in

Fort Mill

,

South Carolina
Engineer III (T-Line)
Job Number: 2200019Z
Primary Location : South Carolina-Fort Mill
Organization : Pike Corporation, Inc.
SUMMARY:
Provide transmission line design, engineering, technical support, and oversight to a transmission engineering and design team for the purpose of delivering safe, cost-effective, and quality engineering and design services. Provide technical competency and direction on complex engineering and technical problemsfor transmission line projects, to include renewable energy interconnections as well as grid modernization opportunities. The incumbent is expected to lead discipline work for projects, perform responsible charge engineering duties, and manage project schedules and budgets. The incumbent will also support proposal development and project cost estimating.
ESSENTI A L DUTIES AND RESPONSIBILITIES :
Under minimum supervision in the area of power transmission and substations, the incumbent will provide:
Engineering/technical expertise and guidance in the identification, analysis, and resolution of problems.
Effective planning, organizing, estimating, scheduling, and monitoring of work activities.
Thorough, timely, and accurate technical reports, correspondence, documentation, calculations, and sketches.
Continuous improvement of job-related engineering, technical and professional knowledge, skills, and performance.
Effective oral and written communication skills.
Should be able to understand and create transmission line drawing packages.
Support the company's goals and represent the company positively and professionally.
Interact with customer's internal engineers and technical personnel on a day-to-day basis.
Develop and maintain professional relationships with customers.
Monitor deliverables, schedules, and present solutions to the client.
Perform other duties as assigned by management.
CO M PLEXITY OF WORK :
Complex; established procedures not available. Major decision making.
RELATIONSHIP OUTSIDE WORK GROUP :
Influences decisions of moderate nature requiring high degree of tact.
SUPERVISORY RESPONSIBILITIES :
None
QU A LIFIC A TIONS : To perform this job successfully, an individual must be able to perform each essential duty satisfactorily. The requirements listed below are representative of the knowledge, skill, and/or ability required. Reasonable accommodations may be made to enable individuals with disabilities to perform the essential functions.
REGULAR ATTENDANCE is required.
EDUCATION and/or EXPERIENCE
Required A Bachelor's degree from a four-year college or University in Engineering.
Required Engineering Degree awarded from a College of University that is accredited by ABET.
Experience
5-7 Year(s) Experience as an Engineer with the electrical industry in the field of power delivery.
CERTIFIC A T IONS, LICENSES, REGISTRATIONS:
Prefer Professional Engineering (PE) license
O N-THE-JOB TRAINING :
As needed for the job and employee development.
L A NGU A G E SKILLS :
A. Ability to read and interpret documents such as procedure manuals, operational procedures, etc.
B. Ability to write simple correspondence.
C. Ability to respond to common inquiries or complaints from customers, regulatory agencies, or the business community
M A THE M A T IC A L SKILLS :
A. Ability to apply concepts such as fractions, percentages, ratios and proportions to practical situations. Ability to compute rate, ratio and percent and to draw and interpret spread sheets.
B. Ability to add, subtract, multiply, and divide in all units of measure, using whole numbers, common fractions, and decimals. Ability to perform these operations using units of American money and weight measurement, volume and distance.
C. Ability to compute rate, ratios, and percent and to draw and interpret spreadsheets
RE A SONIN G ABILITY:
A. Ability to interpret an extensive variety of technical instructions in mathematical or diagram form and deal with several abstract and concrete variables.
B. Ability to solve practical problems and deal with a variety of concrete variables in situations where only limited standardization exists.
OTHE R SKILLS AND ABILITIES:
Understanding of basic engineering theories and principles.

Understanding of basic practices of researching engineering and design issues, evaluating alternatives, making sound recommendations, and preparing and presenting recommendations.

Ability to work alone or with limited supervision.

Ability to deal with a variety of individuals from various socio-economic, cultural, and ethnic backgrounds.

Good written and oral communication skills.

Understanding of basic electrical engineering concepts as they impact civil-structural designs.

Effective oral and written communication skills.

Self-motivated and able to work independently.
DESIRED SKILLS AND QUALIFICATIONS
Bachelor of Science in Civil / Structural or Electrical Engineering.

Registered Professional Engineer with NCEES record.

5 years of electrical utility Transmission Line design experience (as an employee, contractor, or consultant) with a working knowledge High Voltage Transmission line design at voltage of 69kV and higher.

Technical competency in all aspects of Transmission Line utility design including general arrangement and layout of the structures; understanding of the functions and application of all Line components (hardware, poles, permits, survey, clearances, loading); understanding of foundation design, grounding, lightning and shielding protection, sag and tension limits; etc.

Knowledgeable of a complete a detailed bill of material showing all materials required for the construction of Transmission Lines.

Ability to ensure that a complete design package (drawings, bill of materials, conduit lists, construction specifications, etc.) are delivered to the client within budget and on time with a high level of quality.

Working knowledge of NESC, ASCE, ACI and IEEE.

Working knowledge and experience to perform:

PLSCADD Line design

PLSPOLE structure design.

MFAD Foundation design.

Total installed cost estimating

Specifications and Contract documents.

Oversee the work of junior staff and mentor designers/drafters

Collaborate, communicate, and liaise effectively with other design disciplines, colleagues, construction contractors, consultants, materials suppliers, and clients

Visit sites, advise on transmission line engineering issues, and modify design to solve issues during construction

Provide general project management capabilities to coordinate staff, assign tasks, and accomplish projects in an efficient manner

Assist the Project Manager in the preparation and review of proposals and contracts

Support design needs of permitting activities

Experience working in a field or construction environment implementing or verifying engineering drawings.
PHYSICAL DEMANDS : The physical demands described here are representatives of those that must be met by an employee to successfully perform the essential functions of this job. Reasonable accommodations may be made to enable individuals with disabilities to perform the essential functions.
How much on the job time is spent in the following physical activities?
Stand Up to 1/3 (Occasionally)

Walk Up to 1/3 (Occasionally)

Sit 2/3 and more (Regularly)

Talk or Hear 2/3 and more (Regularly)

Use Hands to Feel, Handle or finger tools or controls 1/3 to 2/3 (Frequently)

Climb or balance None

Stoop, Kneel, Crouch or crawl None

Reach with Hands and Arms None

Taste or Smell None
Does this job require that weight be lifted or force to be exerted? If so, how much and how often?
Up to 10 Pounds Up to 1/3

Up to 25 Pounds Up to 1/3

Up to 50 Pounds None

Up to 100 Pounds None

More than 100 Pounds None
Does this job have any special vision requirements?
☒Peripheral visions (ability to observe an area that can be seen up and down or to the left and right while eyes are fixed on a given point)
WOR K ENVIRONMENT : The work environment characteristics described here are representative of those an employee encounters while performing the essential functions of this job. Reasonable accommodations may be made to enable individuals with disabilities to perform the essential functions.
Wet, humid conditions (non- weather) None

Work near moving mechanical parts None

Work in high, precarious places None

Fumes or airborne particles None

Toxic or caustic chemicals None

Outdoor weather conditions Up to 1/3 (Occasionally)

Extreme cold (non-weather) Up to 1/3 (Occasionally)

Extreme Heat (non-weather) Up to 1/3 (Occasionally)

Risk of electrical shock Up to 1/3 (Occasionally)

Work with explosives None

Risk of radiation None

Vibration None
While performing this job, the noise level in the work environment is:
Moderate Noise (Examples: business office with typewriters, and or computer printer, light traffic
Equal Opportunity Employment: :
Pike Engineering is an Equal Opportunity Employer
EOE/Minotities/Females/Vet/Disables
Pike Engineering is a Non-Union Company
NOTE : This job description is not intended to be all-inclusive. Employee may perform other related duties as required to meet the ongoing needs of the organization.
Req ID: 2200019Z