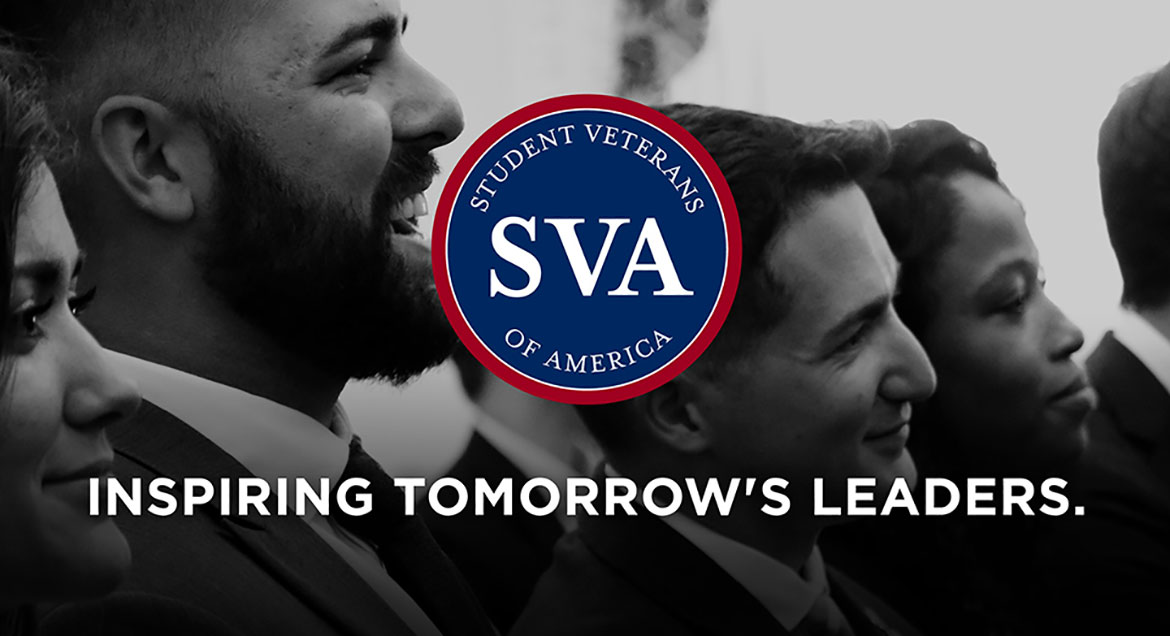 Job Information
Colorado State University

Assistant/Associate Professor - Engineering Mechanics

in

Fort Collins

,

Colorado
Working Title Assistant/Associate Professor - Engineering Mechanics
Position Location Fort Collins, CO
Posting Number 202100145F
Proposed Annual Salary Range $75K-$90K, commensurate with experience, education, and qualifications
Employee Benefits
Colorado State University ( CSU ) is committed to providing employees with a strong and competitive benefits package that supports you, your health, and your family. Visit CSU's Human Resources website for detailed benefit plan information for permanent full-time and part-time faculty and administrative professional employees in the following University benefit areas. https://hr.colostate.edu/wp-content/uploads/sites/25/2021/01/benefits-summary-afap.pdf.
Position Type Faculty
Work Hours/Week 40
Description of Work Unit
As one of the nation's top public research universities, Colorado State University is a land-grant institution, with enrollment of more than 33,000 students. CSU offers 76 undergraduate degree programs, 114 graduate degree programs, 21 professional master's degree programs, and a Professional Veterinary Medicine program. CSU's world-class research and scholarship attract more than$370 million in research funding every year, ranking second nationally in federal research funding for universities without a medical school. Fort Collins is an attractive community of approximately 170,000 located along the Colorado Front Range at the base of the Rocky Mountains, 65 miles north of Denver. The city is routinely recognized as one of the most desirable places to live in the United States. It consistently ranks high on quality of life measures by numerous publications; seehttps://www.fcgov.com/visitor/awards for the complete list. The Front Range has developed into a high-tech hub with companies such as Woodward, Hewlett-Packard Enterprise, IBM , Intel, Keysight Technologies, Broadcomm, AMD , Xilinx, Ball Aerospace, Lockheed Martin, Raytheon, and Northrop Grumman located in or near Fort Collins. The city offers a pleasant climate with excellent schools and abundant cultural and recreational opportunities nearby. For more information on Fort Collins, check out the City's website: www.visitftcollins.com.
The Department of Mechanical Engineering (ME) at Colorado State University ( CSU ) offers a curriculum that integrates exceptional classroom learning and in-depth engineering practice for an unparalleled educational experience. Made up of 34 faculty members, 8 staff members, 1,000 undergraduate students, and 125 graduate students, ME is one of the largest departments on CSU's campus. State-of-the-art labs provide unmatched, hands-on experience to help undergraduate students conceptualize industry environments, and $7.5M in annual research funding provide groundbreaking opportunities focusing on health, materials, and energy, for graduate students to enhance their educational concentrations. Award-winning faculty offer industry and academic perspective, and equip each graduate with the tools needed to obtain leading positions in advanced technology fields. The Mechanical Engineering program at CSU includes majors in both Mechanical Engineering and Biomedical Engineering-Mechanical Engineering; both curriculum combine classroom learning with engineering practice. Our goal is to give our graduates the engineering skills they need to obtain leading positions in advanced technology fields. Our students are integral members of our research groups and their thesis and dissertation topics focus on cutting-edge research. Further information about the Department can be found at www.engr.colostate.edu/me/.
Tenure/Tenure Track? No
% Research 0%
% Teaching 90%
% Service 10%
% Administration 0%
To ensure full consideration, applications must be received by 11:59pm (MT) on 07/14/2021
Number of Vacancies
Desired Start Date 08/16/2021
Position End Date
Position Summary
With approximately 1,000 undergraduate students, the Department of Mechanical Engineering at Colorado State University is the largest program in the Rocky Mountain region, and the third largest major at Colorado State University. In support of this growth, the Department invites applications for a non-tenure track full-time faculty professor to teach second-year MECH Design Courses ( MECH 201 and MECH 202), third-year MECH engineering mechanics courses ( MECH 324 and MECH 325), and Senior Design Practicum ( MECH 486A&B).
This position supports the educational mission of the Department and its commitment to provide high-quality educational opportunities in engineering design. The position reports to the Head of the Mechanical Engineering Department on a one-year renewable contract, pending successful performance and available funding.
The Assistant / Associate Professor may be given responsibility for one or more of our undergraduate laboratories; responsible for the quality, efficacy and learning outcomes of experiments, and modification and change consistent with the Department's goals. Successful candidates will be given the opportunity to develop and teach new courses consistent with the academic goals of the Department and its students.
Conditions of Employment Pre-employment Criminal Background Check (required for new hires)
Required Job Qualifications
• A completed PhD or equivalent in Mechanical Engineering or closely related field by the start date; and
• Must be legally authorized to work in the United States by the proposed start date. The Department will not sponsor a visa for this position.
Preferred Job Qualifications
Candidates will be considered at the Assistant or Associate Professor level depending on qualifications.
• Experience beyond doctoral training in an academic, government, or industrial setting;
• Experience teaching the specific courses listed in the Position Summary in an undergraduate Mechanical Engineering program;
• Evidence of teaching effectiveness;
• Excellent communications skills, and
• Demonstrated support for enhancing diversity and inclusion in Engineering.
Special Instructions to Applicants
Interested applicants must submit a cover letter which addresses how education and professional experiences align with required and preferred qualifications of the position, a current curriculum vitae or resume, statement of commitment to diversity and inclusion, teaching evaluations (uploaded to the "other" document placeholder), and the names, email addresses, and telephone numbers of three (3) professional references. References will not be contacted without prior notification of candidates.
Background Check Policy Statement
Colorado State University strives to provide a safe study, work, and living environment for its faculty, staff, volunteers and students. To support this environment and comply with applicable laws and regulations, CSU conducts background checks. The type of background check conducted varies by position and can include, but is not limited to, criminal history, sex offender registry, motor vehicle history, financial history, and/or education verification. Background checks will also be conducted when required by law or contract and when, in the discretion of the University, it is reasonable and prudent to do so.
EEO Statement
Colorado State University is committed to providing an environment that is free from discrimination and harassment based on race, age, creed, color, religion, national origin or ancestry, sex, gender, disability, veteran status, genetic information, sexual orientation, gender identity or expression, or pregnancy and will not discharge or in any other manner discriminate against employees or applicants because they have inquired about, discussed, or disclosed their own pay or the pay of another employee or applicant. Colorado State University is an equal opportunity/equal access/affirmative action employer fully committed to achieving a diverse workforce and complies with all Federal and Colorado State laws, regulations, and executive orders regarding non-discrimination and affirmative action. The Office of Equal Opportunity (https://oeo.colostate.edu/) is located in 101 Student Services.
The Acting Title IX Coordinator is the Vice President for Equity, Equal Opportunity and Title IX, 123 Student Services Building, Fort Collins, CO. 80523-0160, (970) 491-1715, titleix@colostate.edu.
The Section 504 and ADA Coordinator is the Vice President for Equity, Equal Opportunity and Title IX, 101 Student Services Building, Fort Collins, CO 80523-0160, (970) 491-5836.
Diversity Statement
Ability to advance the department's commitment to diversity and inclusion through research, teaching and outreach with relevant programs, goals and activities.
Search Contact Sam Bechara, samuel.bechara@colostate.edu
Essential Duties
Job Duty Category Teaching
Duty/Responsibility
• Taking full responsibility for teaching three courses per semester, the majority of which will be required undergraduate courses in the mechanical engineering program of study;
• Communicating with students and grading students in a timely, equitable, and professional manner;
• Abiding by all University faculty requirements and responsibilities; and
• Regularly assessing one's own courses and incorporating appropriate improvements.
Percentage Of Time 90%
Job Duty Category Service
Duty/Responsibility
• Participating with the Department faculty in curricular assessment and change commensurate with our ABET accreditation; and
• Service to the Department, College and University through committee work.
Percentage Of Time 10%
References Requested
Minimum Requested 3
Maximum Requested 3
Supplemental Questions
Required fields are indicated with an asterisk (*).
Applicant Documents
Required Documents
Cover Letter

Resume or CV

Statement of Commitment to Diversity and Inclusion

Other

Optional Documents