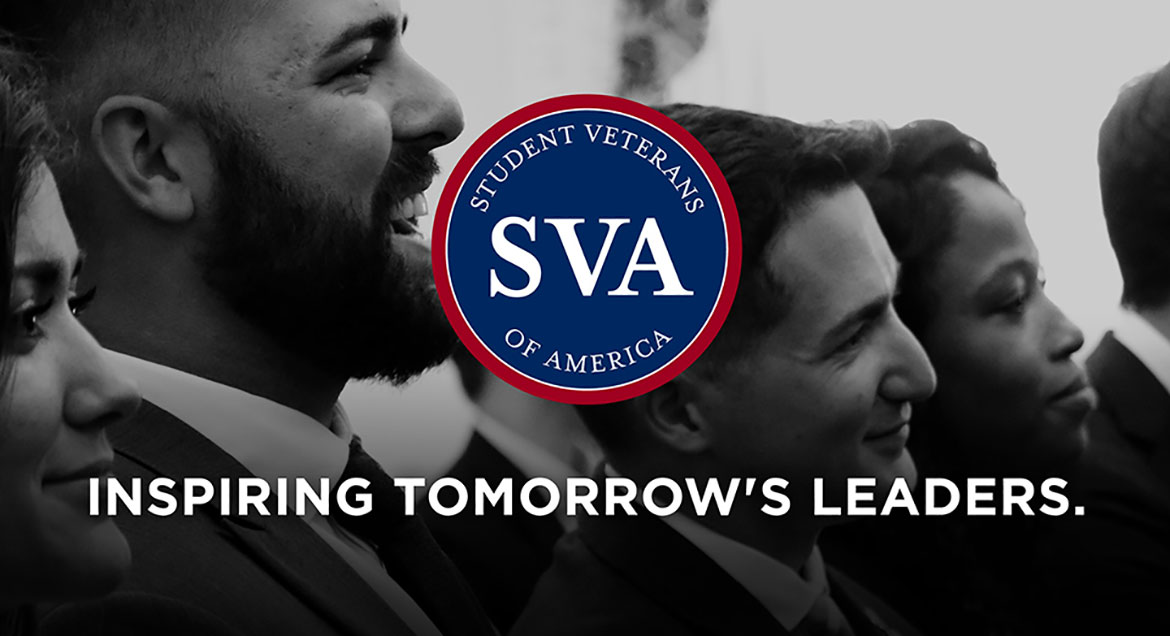 Job Information
University of Colorado

Benefits Administration Assistant Manager

in

Denver

,

Colorado
Benefits Administration Assistant Manager
Benefits Administration Assistant Manager - 28208 University Staff
Description
Who We Are:
System Administration, which also houses the Office of the President, is located in the uptown neighborhood of Denver with a few smaller offices located on the campuses. Many of our departments support the educational and research missions of the four University of Colorado campuses, but System Administration is not considered a campus. We provide diverse opportunities for professional development, innovation, and collaboration with talented staff and faculty. Learn more about CU System Administration (https://apptrkr.com/get_redirect.php?id=3661872&targetURL=https://www.cu.edu/cu-careers/cu-system) .
Employee Services provides the CU community with excellent services from recruitment to retirement. This office provides technical expertise while administering benefits, professional development, payroll, individual tax management, and strategic HR programs. The functional areas of Employee Services include Payroll, Technologies, Benefits, Retirement, Financial Education, Learning and Development, International Tax and Human Resources.
Position Summary:
The Benefits Administration Assistant Manager is responsible for the administration of benefit activities including managing the day-to-day operations of the unit, serving as a subject matter expert on department projects and as the primary point of contact for team members. The Benefits Administration Assistant Manager must maintain strong relationships with all benefits team members and be a subject matter expert on eligibility and enrollment policies. Partnering with the Benefits Enrollment Manager, this person will ensure that all service level agreements, department milestones, and goals are met.
The Benefits Administration Assistant Manager must be an effective learner and have the ability to quickly develop extensive knowledge of department processes while ensuring all activities follow mandated state and federal requirements. The successful individual will demonstrate effective leadership, flexibility, and a willingness to effectively manage multiple simultaneous priorities.
This position reports to the Benefit Enrollment Manager and is exempt from the State of Colorado Classified Staff system.
Where You Will Work:
This position is located in Denver and will follow a hybrid work schedule (part work from home, part in office).
Diversity and Equity:
The University of Colorado System Administration Office is committed to recruiting and supporting a diverse workforce. The university strives to promote a culture of inclusiveness, respect, communication and understanding. We encourage applications from women, ethnic minorities, persons with disabilities, persons within the LGBTQ+ community and all veterans.
Duties & Responsibilities:
Duties and responsibilities of the position include, but are not limited to:
Benefits Administration:
Responsible for administration of all employee benefits to include, but not limited to, medical, dental, life, disability, basics of retirement plans, pension, savings and flexible spending programs for CU employees, retirees, and their dependents.

Ensure CU stays in compliance with state and federal regulations and plan documents

review documentation of process to identify areas of opportunity to create efficiency

establish and maintain working relationships with benefit providers and other internal departments to expedite delivery of benefits

collaborate with other campus HR departments, multiple divisions within the campuses, payroll, data team, accounting, etc.to ensure success of benefits team

perform customer service functions by answering employee questions via phone or email, including supporting the employees and retirees during open enrollment period or other high-volume periods of time

aid in the distribution of required employee notices occurs consistently and timely
Program Policy and Guidelines
Serves as the subject matter expert for eligibility policies

evaluate, implement, and interpret broad policies/guidelines for program execution

collaborate with internal and external groups to facilitate approval and execution of policy/guidelines
Complex Customer Service
provide special guidance and assistance to all CU campuses on various employee situations pertaining to eligibility and benefits enrollment

monitor calls and tickets in customer service center

maintain contact in person, and by phone or email, with insurance companies, employees, and beneficiaries to facilitate proper and complete utilization of benefits for all employees

research and resolve escalated and complex employee questions and problems by identifying root cause and interpreting benefit policies and procedures

facilitate the review of Benefits Appeals with the Appeal committee and provide notification of the determination back to the employee

collaborate with outreach/content and communications teams to review and edit content for direct employee communications and general audience (such as website or videos)

issue resolution - proactively and quickly identify issues and communicate effectively with plan administrators to prevent/resolve matters
Team Management:
Manages all benefit professional team members - responsible for the performance management and hiring of the employees within the benefits administration department

participate in the hire of new benefit team members by selecting, orienting, and overseeing training of new employees

author strategic performance plans to support the objectives of CU, Employee Services, and the department

partner with the Benefits Enrollment Manager to maintain quality oversight by conducting regular reviews of team members' work to evaluate for accuracy and overall delivery of services and customer experience

provide regular feedback to Benefits Enrollment Manager, team members and coach for improvement

manage team schedules - leave requests, time monitoring and approval
What We Offer:
Salary: The anticipated hiring range has been established at $73,000-$77,000 .
The salary of the finalist(s) selected for this role will be set based on a variety of factors, including but not limited to, internal equity, experience, education, specialty and training.
The above salary range (or hiring range) represents the University's good faith and reasonable estimate of the range of possible compensation at the time of posting.
Benefits: The University of Colorado offers an excellent benefits package including:
Medical: Multiple plan options

Dental: Multiple plan options

Additional Insurance: Disability, Life, Vision and Wellness

Retirement 401(a) Plan: Employer contributes 10% of your gross pay

Paid Time Off: Accruals over the year

Vacation Days: 22

Sick Days: 15

Holiday Days: 10

Tuition Benefit: System employees have the benefit on all campuses

ECO Pass: RTD Bus and light rail service

Additional Perks & Programs: Click here to access a few more Perks and Programs (https://apptrkr.com/get_redirect.php?id=3661872&targetURL=https://www.cu.edu/cu-careers/perks/cu-system)
Click here to access our Total Compensation Calculator (https://apptrkr.com/get_redirect.php?id=3661872&targetURL=https://www.cu.edu/node/153125) to see what your total rewards could be at CU. This position is a University Staff position.
Additional taxable fringe benefits may be available.
More information on benefits programs, including eligibility, is available at www.cu.edu/employee-services/ (https://apptrkr.com/get_redirect.php?id=3661872&targetURL=http://www.cu.edu/employee-services/) .
Qualifications:
Minimum Qualifications:
Please ensure your resume includes any and all relevant experience to be accurately assessed against these qualifications. You must meet all minimum requirements listed at the time of application to be considered for this role.
Bachelor's degree from an accredited institution of higher education or equivalent experience (experience may be substituted for the educational requirement on a year for year basis)

Five (5) years of professional experience in a benefits/health administration related area, which may include one or more of the following:

Experience administrating operational policies and procedures

Experience providing customer service and collaboration to teams, departments and/or insurance companies
Preferred Qualifications:
Seven (7) years of professional experience in a benefits/health administration related area, as indicated above

One (1) year of experience in a team lead or supervisory role, which may include assigning and reviewing the work of others, providing guidance to internal and external team members, and/or assisting management with performance reviews (this requirement may be substituted by formal leadership training

Experience conducting employee benefits open enrollment

PeopleSoft HCM 9.2 with knowledge of the HCM application and processes for Base Benefits/Benefits administration
Knowledge, Skills, and Abilities:
To be successful in this position, candidates will need experience in or ability to learn the following:
knowledge of the business and organizational structure of CU

knowledge of Affordable Care Act (ACA) policies/procedures

knowledge of benefit administration and benefit structure as well as understanding of Section 125 IRS Plan rules and other IRS guidance - general understanding of ERISA

collaboration skills, including the ability to work with others from different areas and backgrounds to reach a common goal

oral, written, and listening communication skills, including the ability to accurately interpret what others are saying and convey messages, information, concepts, and details accurately and clearly

organizational skills, including the ability to set and meet goals and deadlines, manage appointments, create schedules, coordinate, and facilitate meetings, and make decisions

ability to work under pressure, manage multiple concurrent and competing tasks and responsibilities, and adapt to changing priorities while maintaining personal effectiveness

ability to prioritize work, meet deadlines, and stay on task when completing special projects and daily assignments

ability to establish and maintain partnerships with a variety of internal and external constituencies

ability to communicate and work effectively with individuals from diverse backgrounds, cultures, and ages

employee management, supervision, and team building skills, including the ability to train and coach others, communicate effectively, manage conflict, reward good behavior, and establish and maintain accountability

conflict management skills, including the ability to remain impartial, get disparate and adverse parties to reach consensus, and negotiate amicable resolutions to maintain cohesion and cooperation

leadership skills, including the ability to effectively manage various personalities
COVID-19:
The University of Colorado has a requirement for COVID-19 vaccinations and full completion of the attestation form within the first 30 days after hire date. Information regarding this requirement, and exemptions can be found at https://www.cu.edu/vaccine-requirement (https://apptrkr.com/get_redirect.php?id=3661872&targetURL=https://www.cu.edu/vaccine-requirement)
How to Apply:
For full consideration, please attach the following as separate documents to your application:
A cover letter identifying the job specific minimum qualifications you possess

A resume including any and all relevant experience to be accurately assessed against the qualifications listed in the posting.
Please ensure you check the "Job Specific Attachments" box next to each document on the "Required Documents" page of the application for the appropriate documents to be attached.
When to Apply:
For full consideration completed applications must be submitted by December 9th. Reference checking is a standard step in our hiring process. You may be asked to provide contact information, including email addresses, for up to five references as part of the search process for this position. Please note: All application materials must be submitted through CU Careers; emailed materials will not be considered.
Background Check Statement:
The University of Colorado is committed to providing a safe and productive learning and living community. To achieve that goal, we conduct background investigations for all final applicants being considered for employment. Background investigations include a criminal history record check, and when appropriate, a financial and/or motor vehicle history. The Immigration Reform and Control Act requires that a verification of employment eligibility be documented for all new employees by the end of the third day of work. The University of Colorado is committed to diversity and equality in education and employment.
ADA Statement:
We are committed to an inclusive and barrier-free search process. We provide accommodations for applicants requesting accommodation through the search process such as alternative formats of this posting. Individuals with disabilities in need of accommodations throughout the search process should contact the ADA Coordinator at: systemhr@cu.edu (https://apptrkr.com/get_redirect.php?id=3661872&targetURL=systemhr@cu.edu) .
Application Materials Required: Cover Letter, Resume/CV
Job Category : Human Resources
Primary Location : Denver Department: S0001 -- System Administration - 51000 - Employee Services
Schedule : Full-time
Posting Date : Nov 21, 2022
Unposting Date : Ongoing Posting Contact Name: system hr Posting Contact Email: systemhr@cu.edu Position (https://apptrkr.com/get_redirect.php?id=3661872&targetURL=Email: systemhr@cu.edu Position) Number: 00701285
To apply, visit https://cu.taleo.net/careersection/2/jobdetail.ftl?job=28208&lang=en (https://apptrkr.com/3661872)
Copyright 2022 Jobelephant.com Inc. All rights reserved.
Posted by the FREE value-added recruitment advertising agency (https://www.jobelephant.com/)
jeid-5b6298c51f5a944984ba85d68fd99e84