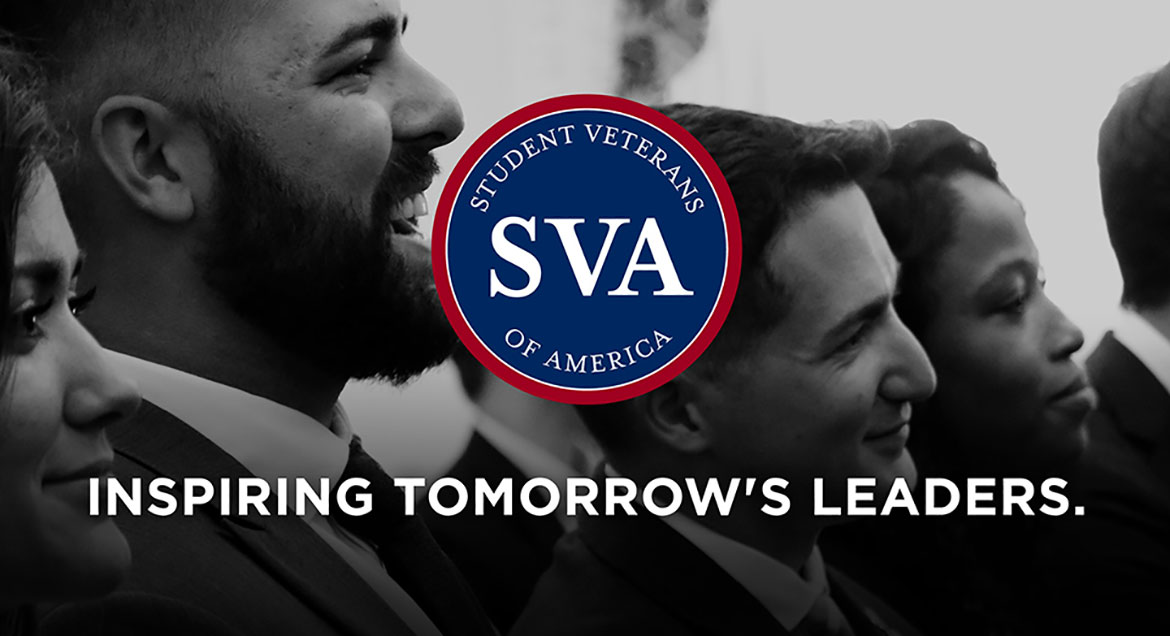 Job Information
University of Colorado

Administrative Assistant III

in

Denver

,

Colorado
Description
University of Colorado | Anschutz Medical Campus
College of Engineering, Design and Computing
Department of Bioengineering / Assistive Technology Partners
Administrative Assistant III
Position #s 789582 (Proj Include), 765925 (PDG, SWAAAC)
Requisition #23216
* Applications are accepted electronically ONLY at www.cu.edu/cu-careers
The University of Colorado has a requirement for COVID-19 vaccinations and full completion thereof by 9/1/21 or upon start date. Information regarding this requirement, and exemptions can be found at:
Anschutz: https://www.ucdenver.edu/docs/librariesprovider284/default-document-library/3000-general-admission/3012---covid-19-vaccination-requirement-and-compliance.pdf?sfvrsn=4e9df3ba_2
Denver: https://www.ucdenver.edu/coronavirus
Exemptions vary by campus location/department.
Campus/Unit-Specific Exemptions:
Anschutz Campus – Exemptions are allowed for medical or religious reasons.

Denver Campus - Exemptions are allowed for medical, religious, or personal reasons.

Consolidated/Central Services Administration – Will follow Anschutz policy on exemptions.
The University of Colorado Denver seeks individuals with demonstrated commitment to creating an inclusive learning and working environment. We value the ability to engage effectively with students, faculty and staff of diverse backgrounds.
Department of Bioengineering / Assistive Technology Partners has an opening for two [full-time] University Staff (unclassified) Administrative Assistant III positions.
As Colorado's public urban research university, the University of Colorado Denver educates a diverse student body through quality academics, ambitious research, creative work, and civic engagement in the city we call home. CU Denver graduates gain the powerful combination of immersive classroom and real-world experience that are in demand today. The city benefits from well-educated, top talent and a new generation of knowledge that fuels the future of Denver and our region. We are CU in the City.
CU Denver offers more than 100 degree programs, from the bachelor's to the doctoral level, in the heart of downtown. Here, more than 15,000 students pursue academic programs that range from global energy management to music industry studies to criminal justice. As part of the state's largest public university system, CU Denver is a major contributor to the Colorado economy, with nearly 2,500 employees and annual economic impact of $800 million. Read CU Denver Quick Facts here .
The Center for Inclusive Design and Engineering (CIDE) is a program within the Department of Bioengineering, College of Engineering, Design and Computing, University of Colorado. Our mission is to empower individuals with disabilities to achieve their highest potential through the use of assistive technology, by providing exemplary clinical services, consultation, education, research and innovative technology development.
These 2 full-time University Staff (non-classified) positions will work at our Auraria Campus, downtown UC Denver location, with primary responsibilities supporting CIDE's 3 programs serving children with disabilities in early childcare and public schools in Colorado.
This description is a summary only and is describing the general level of work being performed, it is not intended to be all-inclusive. The duties of this position may change from time to time and/or based on business need. We reserve the right to add or delete duties and responsibilities at the discretion of the supervisor and/or hiring authority.
Examples of Work Performed:
Regularly interact with program customers, collaborators, stakeholders, and patrons to ensure high quality support, services, and satisfaction.

Support all aspects of the Assistive Technology (AT) loan library including daily circulation, inventory management, generating waitlist reports, satisfaction surveys, troubleshooting devices, and arranging for repairs when indicated.

Conduct needs assessment to determine current and future AT library needs and assist with budgeting and allocation.

Assist with the purchase of new AT equipment and enter items into inventory.

Assist with development of loan library instructional resources to support AT implementation in birth – 21 environments.

Create, distribute, and analyze surveys for a variety of program purposes including customer satisfaction, quality improvement, program planning, and outcomes measurement.

Maintain library database and survey spreadsheets.

Develop and maintain strategic email list serves.

Work collaboratively with the team to maintain the program's website and social media presence.

Develop and manage online event registrations, including invoicing, providing receipts, and online payment transactions.

Assist with the development and distribution of program marketing and instructional materials including event announcements, brochures, web posts, guidebooks, newsletters, and social media posts.

Assist with the coordination and marketing of statewide team leader and committee meetings, distance learning events, monthly web conferences, office hours, open labs, outreach, and annual conference event.

Utilize online university systems to reserve space/rooms and services (IT support, housekeeping) for meetings and events.

Interface with community venues and caterers.

Prepare monthly program expense reports.

Compile and analyze data in order to generate bi-annual reports, or as needed.

Update and maintain SWAAAC team membership and member directory.

Manage and maintain fleet of iOS mobile devices.

Perform software updates on office and library equipment including PC, Android and iOS platforms.
This position will work in person at the downtown office Monday through Friday between the hours of 8 a.m. to 5:00 p.m. Professionalism in dress and behavior is essential. Proof of current Covid vaccination is required.
Salary and Benefits:
The salary range ( or hiring range ) for this position has been established at $44,052 to $47,552.
The salary of the finalist(s) selected for this role will be set based on a variety of factors, including but not limited to, internal equity, experience, education, specialty and training.
The above salary range ( or hiring range ) represents the University's good faith and reasonable estimate of the range of possible compensation at the time of posting.
This position is eligible for overtime compensation.
Your total compensation goes beyond the number on your paycheck. The University of Colorado provides generous leave, health plans and retirement contributions that add to your bottom line.
Benefits: https://www.cu.edu/employee-services/benefits
Total Compensation Calculator: http://www.cu.edu/node/153125
Diversity and Equity:
The University will provide reasonable accommodations to applicants with disabilities throughout the employment application process. To request an accommodation pursuant to the Americans with Disabilities Act, please contact the Human Resources ADA Coordinator at hr.adacoordinator@ucdenver.edu ​.
The University of Colorado Denver | Anschutz Medical Campus is committed to recruiting and supporting a diverse student body, faculty and administrative staff. The university strives to promote a culture of inclusiveness, respect, communication and understanding. We encourage applications from women, ethnic minorities, persons with disabilities and all veterans. The University of Colorado is committed to diversity and equality in education and employment.
The University of Colorado Denver | Anschutz Medical Campus is dedicated to ensuring a safe and secure environment for our faculty, staff, students and visitors. To assist in achieving that goal, we conduct background investigations for all prospective employees.
Qualifications
Minimum Qualifications:
Graduation from an accredited college or university with a degree in Speech Language Pathology Assistant, Occupational Therapy Assistant, Early Childhood Special Education, Business Administration, Marketing, Communication, Management, Educational Administration or other related field.

At least one year of general clerical experience with experience in office administration/coordination, with responsibilities in areas such as customer service, data tracking, etc

Experience utilizing MS Outlook; experience will include utilizing electronic mail and calendars and electronically scheduling meetings, appointments, and conferences.

Experience utilizing Microsoft Word to develop, edit and update reports, letters and correspondence.

Experience utilizing Microsoft Excel to create, revise, and maintain spreadsheets.
Required: Applicants must meet minimum qualifications at the time of hire.
Substitution: Preferred experience will substitute for the required education.
Preferred Qualifications:
Experience providing administrative assistance to faculty, staff and students within a higher education program and/or public school or early childhood environment.

Candidates that are Bilingual (Spanish) are Preferred
Competencies / Knowledge, Skills and Abilities:
Ability to communicate effectively in written form which includes the ability to check for typographical, grammatical and spelling errors.

Knowledge of general office procedures, protocol and professionalism; expert knowledge of Business English, spelling, punctuation and grammar.

Ability to manage multiple tasks simultaneously, adapt to changing priorities, manage time and meet deadlines.

Proven ability to work in a team environment, develop effective interpersonal relationships, provide superior customer service, and communicate verbally and in writing.

Proven knowledge of word processing, spreadsheet software, Email, and internet access software.

Proven data entry skills with ability to input information accurately; prepare and maintain detailed records, files, and reports on an ongoing basis.

Solid ability to work with accuracy and attention to detail
Job: Administrative Support and Related
Primary Location: Denver
Job Category Administrative Support and Related
Department U0001 -- DENVER & ANSCHUTZ MED CAMPUS
Schedule Full-time
Posting Date Oct 14, 2021
Unposting Date Ongoing
Posting Contact Name Christina Perkins
Posting Contact Email Christina.Perkins@UCDenver.edu
Posting Number 00789582
Req ID: 23216
The University of Colorado does not discriminate on the basis of race, color, national origin, sex, age, pregnancy, disability, creed, religion, sexual orientation, gender identity, gender expression, veteran status, political affiliation, or political philosophy. All qualified individuals are encouraged to apply.