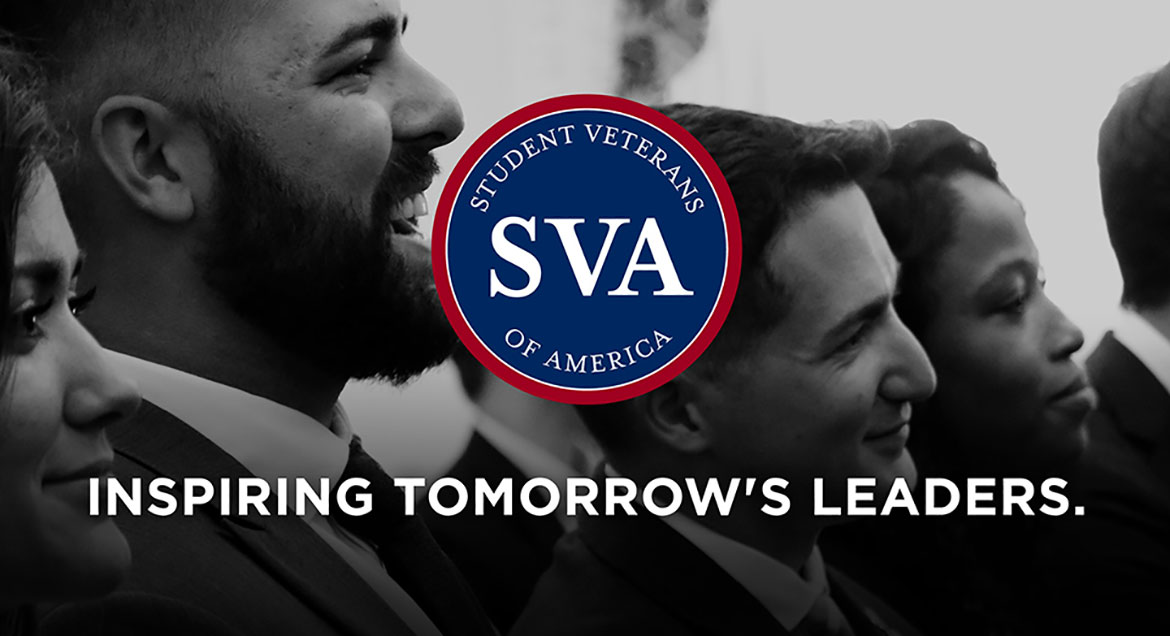 Job Information
The Boeing Company

Experienced Scrum Master

in

Bengaluru

,

India
Boeing is the world's largest aerospace company and leading manufacturer of commercial airplanes and defense, space and security systems. We are engineers and technicians. Skilled scientists and thinkers. Bold innovators and dreamers. Join us, and you can build something better for yourself, for our customers and for the world.
At Boeing, we are all innovators on a mission to connect, protect, explore and inspire. From the seabed to outer space, you'll learn and grow, contributing to work that shapes the world. Find your future with us.
At the highest level, diversity and inclusion are part of Boeing's values. Having diverse employees, business partners and community relationships is vital to creating advanced aerospace and defense products and services for our diverse customers around the world. The company's commitment to diversity means providing a work environment for all employees that is welcoming, respectful and engaging, with opportunities for personal and professional development.
Boeing Talent Acquisition is currently looking for three Experienced Scrum Masters to join their team in Bangalore, India. These positions will focus on supporting the Boeing Global Services (BGS) e-Commerce IT organization. The selected individual will work in the Boeing India Engineering and Technology Center (BIETC) in Bangalore, India. As a Mid-Level or Experienced Scrum Master, the selected individual will work with the Boeing India teams and its partners and stakeholders to develop, maintain and improve the ecommerce applications.
Position Responsibilities:
As Scrum master you will be the guardian of Scrum Team, someone that resolves impediments and have influence over the scrum processes. Everything from coaching team about agile scrum, facilitating the scrum ceremonies, releasing potentially shippable software. You must execute the backlog in consultation by product owner/manager, making sure that deliverables are on time with production quality. You need to be involved in team conflict resolution and must have excellent communication skills. You must be actively involved in technical matters thus finding out the gaps and ensuring product owner involvement in business decision and description of the functional flow.
The selected candidate for this position will work on development and support of Boeing Global Service (BGS) ecommerce applications that are used to offer various parts, products and services to Business Regional & General Aviation (BRGA) as well as Commercial Airline (CA) customers across the world. This position involves working closely with other development / support teams in India and US. The selected individual will be a part of the engineering and technology team in Boeing India.

Exhibits Lean-Agile Leadership - Helps the team embrace SAFe Core Values, adopt and apply SAFe Principles and implement SAFe practices.

Facilitates preparation and readiness of ART Events - Work with the team/other Scrum Masters/Stakeholders/RTM to effectively plan the Program Increments (for the specific Scrum team)

Capacity Planning: Check availability of resources in one's own team/dependent resources from any other team

Understand the priority of the requirements from business and work with /guide the team to estimate in story points (establish normalize estimates) and commit based on the known average velocity/capacity of the team

Work with the Product Owner/Business team in effective Pre-PI Planning

Prepare Internal Team Milestones with dates (for Eg: Coding complete and code checked in, User Guide/Release notes inputs complete, demo with PO/Business team etc) and ensures they are in line with the PI Milestone dates. Reviews with RTM and publishes to team/business.

Risks/Issues are documented, addressed and escalated as appropriate.

Organize and facilitate Scrum Ceremonies during every PI (Ensures that the Scrum processes agreed are followed.). Note: Sprint Planning, Daily stand-ups, Sprint Backlog refinements, Sprint reviews, Sprint Demos, Sprint retrospectives

Facilitates the team's progress toward team goals - Plan and track the team's progress regularly to ensure PI commitments are met. Report any impediments/dependencies, risks and issues on delivery commitments as early as possible to the RTM. The Scrum Master ensures that the team is fully functional and productive. Works towards improving the productivity of the development team in any way possible.

Helps coordinate inter-team cooperation and helps team operate well on the Agile Release Train - Collaborates actively with other Scrum masters (Meta Scrum/Scrum of scrums)

Discussing any dependencies

Share team updates

Adopting and sharing any best practices

Communicate any change requests, its analysis and the solution proposal from the team to the RTM.

Provide all needed support to the Scrum Team using a servant leadership style (by using persuasion rather than authority) and leading by example.

Guide & coach (by asking powerful questions that are thought provoking) the Scrum Team on how to use Agile practices and values. Goal: Happy stakeholders/Fostering Self Organization- Issues should be removed by the team wherever possible. Makes the development team aware of the Scrum values.

Supports the team rules - Guide and coach the Scrum Team regularly on applying the Agile mindset/best practices/ rules to their work processes. Drives Agile behavior in teams & ensures that the team is fully functional, productive and valuable. The Scrum Master is responsible for reinforcing them.

Facilitate discussion and decision-making on identifying gaps and how to fill them appropriately.

Fosters team collaboration and helps in resolving conflicts

Supports the PO- Support/Discuss with the Product Owners, especially with the objective to refine and manage the respective product backlog. (Goal: Improve the Product Owners effectiveness by helping maintain the Product Backlog and ensures User Stories are detailed enough)

Leads team efforts in relentless improvement- Identify and propose areas for improvement and issues affecting effectiveness that the Teams themselves might not be aware of. Work with the RTM/Engineering Manager based on the type of the issue.

Eliminates Impediments - Remove impediments (road blocks) for the development team (or guide the team to remove dependencies / impediments where appropriate) by finding the right personnel to remove the impediment.

The selected candidate would lead a team of 8-12 member team and would work with all the stakeholders to deliver the teams commitment.

Selected candidates might have to work in shift hours (morning, general or night).
Employer will not sponsor applicants for employment visa status.
Basic Qualifications (Required Skills/Experience):
Thrives on Responsibility - to maximize the throughput of the team, assumes no authority, Showcases Leadership and guidance to team

Humble – Willing to do whatever is necessary to help the team achieve its goal, leads by example to recognize the value in all team members

Collaborative – Ensures a collaborative culture exists within the team, if not, create such an environment for team to have open and honest conversations.

Committed – To following Scrum ceremonies, cadence, addressing impediments, supporting team in meeting the commitments

Influential – Should know to exert influence without resorting to being dictatorial; Active participation in spreading Agile mindset within the business unit / organization through coaching, trainings, leading CoEs/CoPs across the company

Knowledgeable – Have technical known-how (enough to effectively lead the team), product and market understanding or other specialized knowledge to help the team pursue its goal.

Manages external interfaces as needed

People issues – Reports to / works with Engineering Manager

Project Issues – Reports to / works with RTM and or Engineering Manager

Technical Issues if not possible to be resolved internally – Reports to / works with Architects or Technical Leads or Engineering Manager

Encourage / coach team members to communicate in English language in a simple and positive manner.

Communicate regularly with the Engineering manager regarding issues identified within the team, steps taken to correct, any help needed.
Preferred Qualifications (Desired Skills/Experience):
Minimum 9 years of experience in software development, of which at least 4 to 5 years in leading teams as a Scrum Master.

Certified SCRUM MASTER / any other equivalent Agile certifications (SAFe)

Strong Knowledge of agile methodology and frameworks like Scrum, Kanban, XP, etc.

Good Fundamentals on Agile Methodology is mandatory.

Exposure for Tools like JIRA, Jama, and Confluence is mandatory.

Mentorship skills to coach team how to follow agile scrum, which really works.

Understand the basic fundamentals of iterative and incremental development.

Good Knowledge about tasks, backlog tracking, burn down / up metrics, velocity, user stories etc.

Knowledge of other Agile approaches, like: Kanban, Crystal, FDD, XP, etc.

Knowledge about other methodologies other than Agile-Scrum, so that he can explain other methodologies to motivate his team.

Basic knowledge of software development processes and procedures to understand team needs.

Knowledge in Agile techniques like: User Stories, Continuous Development & Integration, ATDD, TDD, Continuous Testing, Pairing, Automated Testing, Agile Games.

Ability to take and understand your commitment to deliver the product on time.

Know about the value of metrics and incremental delivery.

Candidates with experience on ecommerce domain would be preferred

Experience of working in a global organization is preferred
Preferred Qualifications (Desired Skills/Experience):
Bachelor's degree in science, technology, applied mathematics or engineering is required and Master's degree would be preferred.
Typical Education & Experience:
Education/experience typically acquired through advanced education (e.g. Bachelor) and typically 9 to 12 years related work experience or an equivalent combination of education and experience
Relocation:
RELOCATION BENEFITS IF INDICATED ARE LIMITED TO IN-COUNTRY MOVES AND ARE NOT AVAILABLE FOR OVERSEAS RELOCATION. THERE IS NO EXPATRIATE PACKAGE ASSOCIATED WITH THIS POSITION.
Boeing is an Equal Opportunity Employer. Employment decisions are made without regard to race, color, religion, national origin, gender, sexual orientation, gender identity, age, physical or mental disability, genetic factors, military/veteran status or other characteristics protected by law.