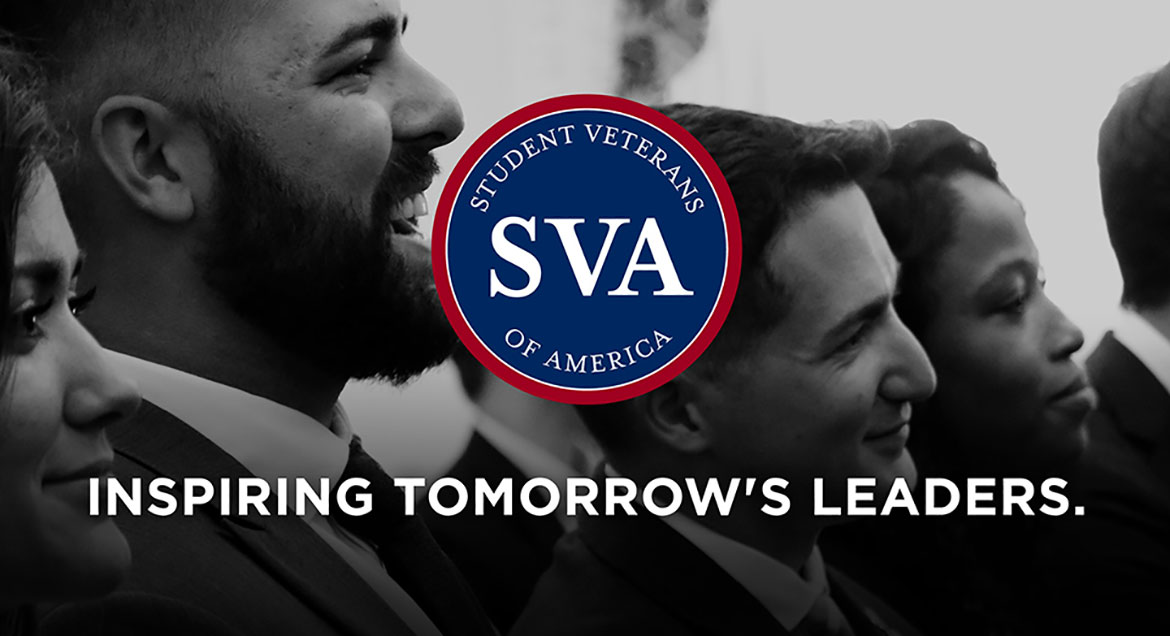 Job Information
University of Colorado

Lead Patient Service Representative (PSR) – Orthopedics, Inverness

in

Aurora

,

Colorado
Description
University of Colorado | CU Anschutz Medical Campus
School of Medicine, Community Practice Division
Lead Patient Service Representative (PSR) – Orthopedics, Inverness
Administrative Assistant III
Position #00790471 – Requisition #23263
* Applications are accepted electronically ONLY at www.cu.edu/cu-careers
The University of Colorado has a requirement for COVID-19 vaccinations and full completion thereof by 9/1/21 or upon start date. Information regarding this requirement, and exemptions can be found at:
Anschutz: https://www.ucdenver.edu/docs/librariesprovider284/default-document-library/3000-general-admission/3012---covid-19-vaccination-requirement-and-compliance.pdf?sfvrsn=4e9df3ba_2
Denver: https://www.ucdenver.edu/coronavirus
Exemptions vary by campus location/department.
Campus/Unit-Specific Exemptions:
Anschutz Campus – Exemptions are allowed for medical or religious reasons.

Denver Campus - Exemptions are allowed for medical, religious, or personal reasons.

Consolidated/Central Services Administration – Will follow Anschutz policy on exemptions.
The University of Colorado Anschutz Medical Campus seeks individuals with demonstrated commitment to creating an inclusive learning and working environment. We value the ability to engage effectively with students, faculty and staff of diverse backgrounds.
Community Practice Division has an opening for a full-time University Staff (unclassified) Administrative Assistant III, Lead Patient Service Representative (PSR) – Orthopedics, Inverness position.
The University of Colorado Anschutz Medical Campus is a public education, clinical and research facility serving 4,500 students, and a world-class medical destination at the forefront of life-changing science, medicine, and healthcare. CU Anschutz offers more than 42 highly rated degree programs through 6 schools and colleges, and receives over $500 million in research awards each year. We are the single largest health professions education provider in Colorado, awarding nearly 1,450 degrees annually. Powered by our award-winning faculty, renowned researchers and a reputation for academic excellence, the CU Anschutz Medical Campus drives innovation from the classroom to the laboratory to the delivery of unparalleled patient care. Read CU Anschutz Quick Facts here.
Position Summary:
Responsible for providing efficient, effective, quality customer service through a variety of duties including, but not limited to, patient check-in, registration, scheduling, exam preparation, outbound calling, and some referral management. Complies with established company policies and procedures, HIPAA Privacy Rules and University of Colorado School of Medicine Confidentiality Policy. Ensures clear and timely communication including patient appointment status to clinical department(s). Assists in overall department work that may include overflow from other departments and/or locations.
Position Responsibilities & Essential Duties:
Essential Duties:
Assists with the development, implementation, and evaluation of departmental policies and procedures

Provides mentoring, monitoring, coaching, and evaluation of team members' performance, especially in the areas of productivity and quality management

Assists with coordinating services, prioritizing assignments and workflow, and promoting situational decision-making/problem solving

Performs responsibilities of underlying job. Takes responsibility for, or provides guidance to team members on, the handling of complex or novel issues

Within scope of job, requires critical thinking skills, decisive judgement and the ability to work with minimal supervision. Must be able to work in a fast-paced environment and take appropriate action

Acknowledges and welcomes patients and visitors; sets the tone for a positive experience

Checks patients in and out for appointments; schedules follow-up appointments at time of discharge

Verifies patient and insurance information, while accurately documenting necessary modifications into the Electronic Health Record (EPIC)

Answers multiple phone lines in order to fulfill patient needs over the phone

Monitors provider schedules daily to ensure that all open appointment slots are filled same day and schedules are free of road blocks

Reviews the Daily Appointment Report three to five days in advance for patient appoints to ensure referral accuracy

Collects patient copays and balances drawer daily

Prepares patient charts as directed

Performs all other duties/responsibilities as assigned
Additional Responsibilities:
Demonstrates responsibility and accountability for all reception, registration and front-end practices

Maintains professional appearance and conduct at all times

Demonstrates personal integrity, honesty and sincerity at all times

Demonstrates excellence in customer service and satisfaction levels for internal and external customers; this includes regular review of patient survey information, responding to patient or provider concerns, and efficient resolution of RL events

Establishes and maintains effective working relationships with leadership, physicians, and colleagues; addresses concerns in a forthright manner

Effectively copes with faced-paced environment and typical job stressors

Focuses self and others on achieving quality and financial outcomes in a responsive timely manner

Provides vision and planning to meet goals; welcomes innovation and new approaches to reach new heights in quality and service

Performs core responsibilities of position efficiently and effectively within parameters of organization policies, procedures and external governmental agencies

Must be able to travel to alternate locations as assigned
Supervisory Responsibility:
Staff: Direct supervisory responsibility for PSR staff and others as directed.

Functional:

Assisting Practice Manager with the following:

Patient registration accuracy to ensure a positive reimbursement impact

Budget Management as directed

Staff Performance Reviews and Corrective Actions

Purchasing of office supplies

Staffing: Hiring, Termination
Required Skills:
Strong organizational and personal skills; must have strong work ethic

Strong communication skills, both written and verbal

Ability to maintain a positive attitude with clients, employees, and management

Ability to work quickly – individually and as part of a team

Ability to read, analyze, and interpret policies, documents, and regulations

Must be detail-orientated and maintain excellent organizational skills

Must be tech savvy (ability to understand, apply, and benefit from technology)
Other Required Skills:
Ability to effectively communicate at all levels, to include physicians, leadership, and staff

Ability to work within large, complex healthcare systems

Ability to maintain confidentiality and communicate in person, by phone or in writing

Ability to attest to computer proficiency and learn new computer applications

Ability to keyboard/type, write legibly, and accurately record information

Ability to analyze and interpret data

Ability to organize workflow with particular focus on tracking patient care and improving patient flow

Ability to maintain professional demeanor

Ability to deal calmly and courteously with people

Ability to deal with stressful situations

Ability to manage time and work tasks

Ability to finish tasks in a timely manner

Ability to follow oral and written instructions and established procedures

Ability to multitask efficiently and effectively while maintaining quality control standards

Ability to maintain accuracy and consistency

Ability to perform basic filing, office procedures and word processing

Ability to adhere to all policies and procedures, including but not limited to standards for safety, attendance, punctuality, and personal appearance.

Ability to work as an effective team member
Personal Relationships:
Must be able to establish and maintain effective working relationships with providers, managers and colleagues

Must be able to maintain a high level of adaptability and excel with interpersonal skills
Internal Contacts:
Within Department

Cross-departmental

Physicians

APPs

Students

Management

Faculty

Risk Management

Safety & Infection Control

Marketing

Business Office
External Contacts:
Patients

Families

Vendors

Insurance Companies

Regulatory Agencies

Media

Miscellaneous business partners, utilities, etc.

Visitors

Other healthcare agencies
Physical Requirements & Working Conditions:
The physical demands, work environment factors and mental functions described below are representative of those that must be met by an employee to successfully perform the essential functions of this job. Reasonable accommodations may be made to enable individuals with disabilities to perform the essential functions.
Frequency:
N= Not at all

R= Rarely: Less than once an hour

O= Occasional: 1-4 times/hour or up to 1/3 of the shift

F= Frequent: 5-12 times/hour or up to 2/3 of the shift

C= Constant: More than 2/3 of the shift
Activity
Frequency
Activity
Frequency
Stand
F
Push or pull with hands/arms
F
Walk
F
Lift hands above head
O
Walk on uneven &/or slippery surfaces
O
Climb or balance
O
Sit
C
Stoop, kneel, crouch, crawl, bend
F
Use of hands
C
Climb stairs
R
Forceful grip w/ hands
F
Talk
C
Reach w/ arms
C
Hear
C
Lifting up to 10 lbs
C
Work in outdoor weather conditions
N
Lifting up to 25 lbs
O
Awkward postures
O
Lifting up to 50 lbs
O
Close vision (20" or less)
C
Communicate
C
Distance vision (20' )
C
Interpersonal skills
C
Peripheral vision
C
Ability to adjust focus
C
Depth perception
C
Work in a loud environment
O
Note : This job description is not intended to be an exhaustive list of all duties, responsibilities, or qualifications associated with this position.
This description is a summary only and is describing the general level of work being performed, it is not intended to be all-inclusive. The duties of this position may change from time to time and/or based on business need. We reserve the right to add or delete duties and responsibilities at the discretion of the supervisor and/or hiring authority.
Qualifications
Minimum Qualifications :
High school diploma or GED

3 years of patient/client-facing experience
Conditions of employment:
Healthcare provider Basic Life Support (BLS) or certification within 6 months
Substitution: Combination of related education and experience may be considered.
Required: Applicants must meet minimum qualifications at the time of hire.
PLEASE NOTE: Candidates will be responsible for travel expenses related to the interview process and any relocation expenses, if applicable.
Preferred Qualifications:
Understanding of patient registration and insurance processes

Understanding of HIPAA practices and patient confidentiality

College graduate

1 year(s) of relevant leadership experience

Medical office experience

EPIC experience

MS Office experience

Bilingual, Spanish-speaking

Computer skills: EPIC
Salary and Benefits:
The hiring rate (or budgeted rate) for this position begins at $44,052 - $48,696 per year.
The salary of the finalist(s) selected for this role will be set based on a variety of factors, including but not limited to, internal equity, experience, education, specialty and training.
The above salary rate represents the University's good faith and reasonable estimate of the rate at the time of posting.
This position is eligible for overtime compensation.
Your total compensation goes beyond the number on your paycheck. The University of Colorado provides generous leave, health plans and retirement contributions that add to your bottom line.
Benefits: https://www.cu.edu/employee-services/benefits
Total Compensation Calculator: http://www.cu.edu/node/153125
Diversity and Equity:
The University will provide reasonable accommodations to applicants with disabilities throughout the employment application process. To request an accommodation pursuant to the Americans with Disabilities Act, please contact the Human Resources ADA Coordinator at hr.adacoordinator@ucdenver.edu ​.
The University of Colorado Denver | Anschutz Medical Campus is committed to recruiting and supporting a diverse student body, faculty and administrative staff. The university strives to promote a culture of inclusiveness, respect, communication and understanding. We encourage applications from women, ethnic minorities, persons with disabilities and all veterans. The University of Colorado is committed to diversity and equality in education and employment.
The University of Colorado Denver | Anschutz Medical Campus is dedicated to ensuring a safe and secure environment for our faculty, staff, students and visitors. To assist in achieving that goal, we conduct background investigations for all prospective employees.
Job: Administrative Support and Related
Primary Location: Aurora
Job Category Administrative Support and Related
Department U0001 -- DENVER & ANSCHUTZ MED CAMPUS
Schedule Full-time
Posting Date Oct 14, 2021
Unposting Date Ongoing
Posting Contact Name Shelby Dietrich
Posting Contact Email shelby.dietrich@cuanschutz.edu
Posting Number 00790471
Req ID: 23263
The University of Colorado does not discriminate on the basis of race, color, national origin, sex, age, pregnancy, disability, creed, religion, sexual orientation, gender identity, gender expression, veteran status, political affiliation, or political philosophy. All qualified individuals are encouraged to apply.