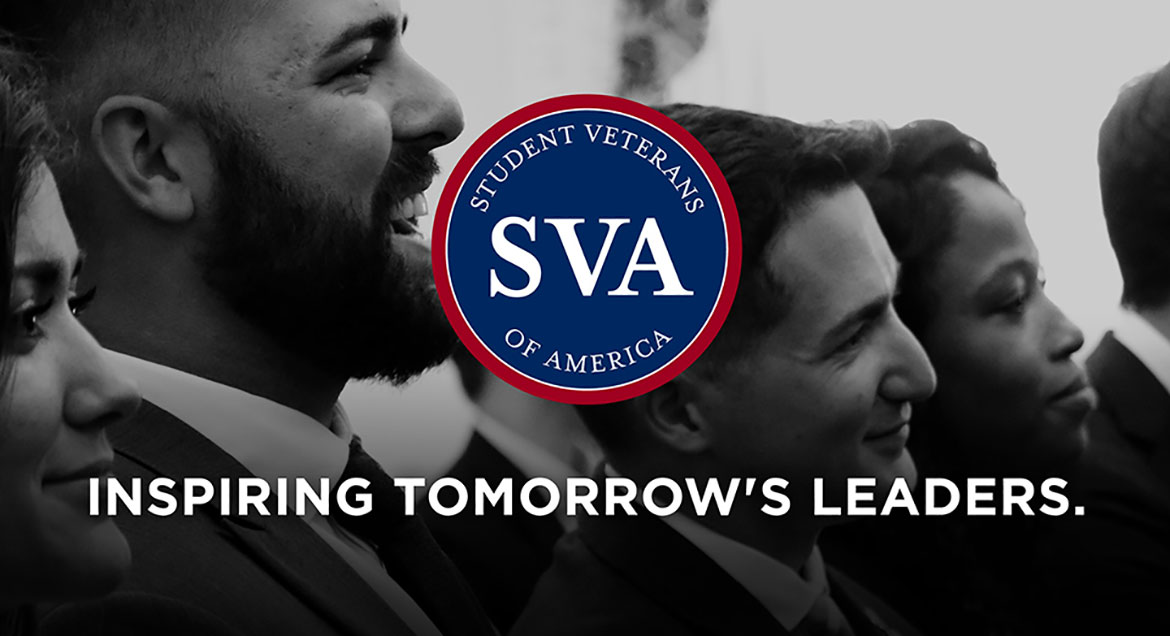 Job Information
University of Colorado

Clinical Information Systems Senior Professional

in

Aurora

,

Colorado
Description
University of Colorado Anschutz Medical Campus
College of Nursing
Official title: Information Technology Senior Professional
Working Title: Clinical Information Systems Senior Professional
CU College of Nursing, Sheridan Health Services
Position #709059 Requisition #23238
* Applications are accepted electronically ONLY at www.cu.edu/cu-careers
The University of Colorado has a requirement for COVID-19 vaccinations and full completion thereof by 9/1/21 or upon start date. Information regarding this requirement, and exemptions can be found at:
Anschutz: https://www.ucdenver.edu/docs/librariesprovider284/default-document-library/3000-general-admission/3012---covid-19-vaccination-requirement-and-compliance.pdf?sfvrsn=4e9df3ba_2
Exemptions vary by campus location/department.
Campus/Unit-Specific Exemptions:
Anschutz Campus – Exemptions are allowed for medical or religious reasons.
The University of Colorado Anschutz Medical Campus seeks individuals with demonstrated commitment to creating an inclusive learning and working environment. We value the ability to engage effectively with students, faculty and staff of diverse backgrounds.
The College of Nursing has an opening for full-time (1.0 FTE) Clinical Information Systems Senior Professional position within its federally qualified community health center, Sheridan Health Services (SHS), located in southwest Denver, CO (zip code: 80236).
The University of Colorado Anschutz Medical Campus is a public education, clinical and research facility serving 4,500 students, and a world-class medical destination at the forefront of life-changing science, medicine, and healthcare. CU Anschutz offers more than 42 highly rated degree programs through 6 schools and colleges, and receives over $500 million in research awards each year. We are the single largest health professions education provider in Colorado, awarding nearly 1,450 degrees annually. Powered by our award-winning faculty, renowned researchers and a reputation for academic excellence, the CU Anschutz Medical Campus drives innovation from the classroom to the laboratory to the delivery of unparalleled patient care. Read CU Anschutz Quick Facts here .
Jobs in this career family develop, maintain, and support computer systems, software and networks. Functions include enterprise operations, distributed computing, academic computing, research computing, computer hardware and software management, computer and compensation, job evaluation, performance and leave management, employee training/development, reward and recognition, employee relations, affirmative action, benefits, employee records/information, and payroll.
Senior Professionals are responsible for exercising discretion, analytical skill, personal accountability and responsibility in a wide range of areas including academic, administrative, managerial and student services functions. Work involves creating, integrating, applying and sharing knowledge directly related to a professional field. Work is performed fully independently.
Nature of Work:
The CU College of Nursing, Sheridan Health Services is seeking applications for a Clinical Information Systems Senior Professional. This full-time, at-will University Staff (non-classified) position is part of the University of Colorado, College of Nursing. The Clinical Information Systems Senior Professional coordinates and participates in the successful set-up, implementation, integration, maintenance, training, and ongoing support for clinical systems. This position will obtain data, validate data, and assist in clinical data management, electronic image capture, and production of reports using various reporting platforms. The Senior Professional will assist with defining workflows and documenting the application business processes ensuring that all Sheridan Health Services (SHS), College of Nursing, and university policies are followed.
Clinic Description:
Sheridan Health Services is a multi-site, nurse-managed federally qualified community health center, funded through the Health Resources and Services Administration Bureau of Primary Healthcare; and is a collaborative effort between the College of Nursing and the Sheridan School District. There are now 45 employees at two convenient locations to serve community health needs primarily for residents of Arapahoe, Denver and Jefferson counties. A Youth Health Clinic is located in the Sheridan School District Administration building. The Family Health Clinic is located in southwest Denver on the Fort Logan campus and provides services to adults and children, 65% of whom identify at Latinx, and 42% of whom are best served in another language, with Spanish being the predominant second language. Services offered include primary care across the lifespan; prenatal and postpartum, gynecology, dentistry, pharmacy, behavioral health, and outpatient substance abuse treatment. Sheridan Health Services is a Patient-Centered Medical Home, and as such we uphold a model of care that places the patient at the center, incorporating the values and beliefs of the patient in all decision-making. We extend the reach of the clinic through public health outreach where nursing students provide community outreach, health education, and home visitation services. https://nursing.cuanschutz.edu/patient-care/sheridan-health-services
Supervision Received:
Work is performed under the general direction and authority of the Sheridan Health Services Clinical Operations Manager.
Supervision Exercised:
None
Examples of Work Performed:
This description is a summary only and is describing the general level of work being performed, it is not intended to be all- inclusive. The duties of this position may change from time to time and/or based on business need. We reserve the right to add or delete duties and responsibilities at the discretion of the supervisor and/or hiring authority.
Performs data extracts for the annual Uniform Data System (UDS) report, as required by all Federally Qualified Health Centers (FQHC)

Supports clinical management and staff by providing data, facilitating data collection, and analyzing data utilizing the various clinical information systems.

Responsible for implementation and on-going optimization of the electronic health record. Serves as the IT lead for EHR projects within Sheridan Health Services.

Aligns system(s) to meet the grant deliverable of increased access to integrated care and substance use disorder treatment through data mapping, data management, and template development.

Works with various constituents, including the CON Assistant Director of Operations and Data Management, clinical leadership, and the Office of Information Technology (OIT) to coordinate clinical software implementations and migrations as assigned.

Assists with assessing opportunities for new systems/modules and integrating systems into processes to increase the value of services provided by Sheridan Health Services.

Ensure clinical systems compliance with university, college, governmental and other regulatory agencies to.

Works with OIT, clinical leadership, and clinical staff to help ensure HIPAA compliance requirements and other regulatory requirements, as related to the management and operation of Sheridan Health Services clinical systems.

Ensures clinical information systems security best practices are implemented and revised, as needed, to maintain the availability, integrity and confidentiality of the information stored on and accessed through the network (firewalls, file rights, backup systems, account management, vulnerability testing, etc).

Conducts training for current and new employees on clinic systems.

Participates in ongoing clinical software vendor training.

Serves as a liaison between SHS, regulatory and governmental agencies, service providers, vendors and telecommunications organizations.

Analyzes technical and workflow problems that hinder clinical efficacy, proposes solutions, and leads implementation of system improvements.

Other duties as assigned.
Salary and Benefits:
The salary range for this position is $58,481 - $68,423/year.
The salary of the finalist(s) selected for this role will be set based on a variety of factors, including but not limited to, internal equity, experience, education, specialty and training.
The above salary range ( or hiring range ) represents the University's good faith and reasonable estimate of the range of possible compensation at the time of posting.
This position is not eligible for overtime compensation.
Your total compensation goes beyond the number on your paycheck. The University of Colorado provides generous leave, health plans and retirement contributions that add to your bottom line.
Benefits: https://www.cu.edu/employee-services/benefits
Total Compensation Calculator: http://www.cu.edu/node/153125
Diversity and Equity:
The University will provide reasonable accommodations to applicants with disabilities throughout the employment application process. To request an accommodation pursuant to the Americans with Disabilities Act, please contact the Human Resources ADA Coordinator at hr.adacoordinator@ucdenver.edu ​.
The University of Colorado Denver | Anschutz Medical Campus is committed to recruiting and supporting a diverse student body, faculty and administrative staff. The university strives to promote a culture of inclusiveness, respect, communication and understanding. We encourage applications from women, ethnic minorities, persons with disabilities and all veterans. The University of Colorado is committed to diversity and equality in education and employment.
The University of Colorado Denver | Anschutz Medical Campus is dedicated to ensuring a safe and secure environment for our faculty, staff, students and visitors. To assist in achieving that goal, we conduct background investigations for all prospective employees.
Qualifications
Minimum Qualifications:
A bachelor's degree in computer science, health informatics, health information technology, management/computer information systems, computer engineering, information technology, or a directly related field from an accredited institution.

Substitution: A combination of education and related technical/paraprofessional experience may be substituted for the bachelor's degree on a year for year basis.

Two (2) years of experience with a Medical/Dental Electronic Health Record system administration
Preferred Qualifications:
One year of complex query creation and reporting experience.

One year experience with SQL server and SQL Server Reporting Services (SSRS)

One year experience with PowerBI, Tableau, or other visual reporting tools.

Experience working in a Safety Net Clinic or Hospital, and/or FQHC.

Experience with Epic, Willow, Wisdom, Intergy EHR's
Competencies:
Knowledge of healthcare organization practices and processes.

Familiarity with workflows and data modeling.

Solid understanding of Structure Query Language (SQL), reporting, and reporting tools.

Expert knowledge of HIPAA and HITECH procedures and policies.

Ability to communicate effectively, both in writing and orally.

Ability to establish and maintain effective working relationships with employees at all levels throughout the institution.

Outstanding customer service skills.

Demonstrated commitment and leadership ability to advance diversity and inclusion.

Ability to adapt to changes in the work environment to include potential frequent changes, delays, re-prioritization, or unexpected events.

Capacity to comprehend complex issues and escalate accordingly while maintaining a high degree of urgency and professionalism.

Ability to prioritize and plan work activities, use time efficiently; and handle multiple tasks and deadlines simultaneously.

Excellent organizational and presentation skills.
Conditions of Employment:
Must be willing and able to work in normal patient care environment with some exposure to biological hazards and infectious diseases.
Job: Information Technology
Primary Location: Aurora
Job Category Information Technology
Department U0001 -- DENVER & ANSCHUTZ MED CAMPUS
Schedule Full-time
Posting Date Oct 14, 2021
Unposting Date Ongoing
Posting Contact Name College of Nursing HR
Posting Contact Email CON.HR@ucdenver.edu
Posting Number 00709059
Req ID: 23238
The University of Colorado does not discriminate on the basis of race, color, national origin, sex, age, pregnancy, disability, creed, religion, sexual orientation, gender identity, gender expression, veteran status, political affiliation, or political philosophy. All qualified individuals are encouraged to apply.